TAX RETURN PREPARERS CONVICTED ON FEDERAL CHARGES ARE SERVING SUBSTANTIAL FEDERAL PRISON SENTENCES
March 22, 2011
IRS-CI Warns Taxpayers to be Aware of Unscrupulous Tax Preparers
DALLAS — The U.S. Attorney's Office for the Northern District of Texas and the Dallas Field Office of the Internal Revenue Service, Criminal Investigation, (IRS-CI) announced highlights of their recent work in defending and enforcing the nation's tax laws. The Northern District of Texas has prosecuted numerous tax preparers who violated federal law.
According to Dallas Special Agent in Charge Andrea D. Whelan, "The IRS Criminal Investigation Division has vigorously pursued unscrupulous tax return preparers in recent years. Many of these cases resulted in hefty prison sentences, which is an indicator of the seriousness of return preparer fraud. The IRS continues to investigate a significant number of dishonest return preparers, as well as other individuals involved in the filing of false tax refund claims—often based on fraudulent deductions and tax credits. Since many of these cases involve identity theft, the government is often not the only victim. Citizens need to be very selective in choosing a return preparer who will prepare accurate returns and properly safeguard their taxpayer information."
"Tax preparers should take note - there are serious consequences for their misconduct, and this office will use the full weight of the law to put these those who violate federal law out of business and into prison," said U.S. Attorney James T. Jacks of the Northern District of Texas. "I applaud the continued excellent investigative work conducted by the agents and investigators of IRS-CI."
Significant tax preparer cases prosecuted include:
FORMER OWNER OF MONTFORT TAX SERVICES AND JACKSON HUBBERT CURRENTLY SERVING A 15-YEAR FEDERAL PRISON SENTENCE
U.S. v. Herbert Jena
Herbert Jena owned and worked as a tax preparer at two tax preparation businesses, Montfort and Jackson Hubbert, according to documents filed in court. In April 2010, a federal jury convicted Jena on one count of conspiracy to defraud the IRS and one count of obstruction of justice. He was sentenced in September 2010 to serve 180 months in federal prison and pay more than $485,000 in restitution. From December 2006 through February 2007, Jena conspired with others to defraud the U.S. by impeding, impairing, obstructing and defeating the lawful functions of the IRS. From 2004 through 2006, Jena obtained and used approximately 15 Electronic Filer Identification Numbers (EFINs) to electronically file tax returns. Jena and his co-conspirators submitted fraudulent income tax returns to the IRS that included false claims for refunds and credits. At trial, witnesses testified that Jena instructed his employees to make up numbers for the Telephone Excise Tax Refund (TETR) and false Fuel Tax Credit (FTC) claims, which resulted in false credits and fraudulent refunds. Jena's scheme also resulted in refund and credit overpayments by the IRS and unearned and fraudulent tax preparation fees paid to Jena.
In addition, Jena directed his co-conspirators and others to hide from taxpayers the portions of the tax returns that showed the true amount of Jena's tax preparation fees. For the 2006 tax season, Jena and his co-conspirators solicited and recruited approximately 1600 individual taxpayers to file returns with his businesses. Between January 12, 2007, and February 29, 2007, Jena used his multiple EFINs to electronically file a total of approximately 1681 individual tax returns, and of that amount, approximately 1400 contained fraudulent and false information. Approximately 1236 contained requests for false TETR credits, totaling more than $1.61 million. Approximately 774 of the tax returns contained requests for false FTC credits, totaling approximately $1.66 million. The government also presented evidence that during the conspiracy, Jena earned more than $500,000 in tax return preparation fees.
With regard to the obstruction of justice charge, the government presented evidence that in June 2007, during the pre-trial discovery process, Jena caused his former attorney to produce fraudulent documents to the government. Trial testimony showed that these documents were fictitious employee termination letters and altered employee training records.
OWNER OF TWIN TAX - A TAX PREPARATION BUSINESS IN DALLAS - CURRENTLY SERVING A 72-MONTH FEDERAL PRISON SENTENCE FOR FILING FALSE TAX RETURNS
A Tax Preparer at Twin Tax, Also Convicted and Sentenced
U.S. v. Anthony Barber
On June 18, 2010, Anthony Barber, who, according to documents filed in court, owned and operated Twin Tax, a tax preparation business in Dallas, was sentenced to 70 months in federal prison for filing false tax returns. Barber operated Twin Tax from 2001 through April 2004 and prepared approximately 7461 tax returns during that time. He instructed his employees to put false deductions on clients' tax returns and he also told them to limit clients' Schedule C losses to less than $10,000 and false Hope Education Credits to less than $3000. After employees prepared the clients' tax returns, Barber would adjust the returns by increasing these already false and inflated credits, thereby increasing the refund. Barber would also increase the return preparation fee by a corresponding amount. In addition, Barber admitted that he failed to file an accurate personal tax return for tax years 2003 and 2004 by failing to report nearly $1.1 million in business income from Twin Tax for each year. He also admitted that in February 2006, he filed an IRS Form 1120, U.S. Corporation Income Tax Return, for Twin Tax for tax year 2004 that showed a tax due and owing of nearly $725,000; however, no tax payment was remitted.
U.S. v. Luciano Martinez
On February 18, 2011, Luciano Martinez was sentenced to 30 months in prison for preparing false tax returns. Martinez worked as a tax preparer for Twin Tax, a tax preparation business, according to documents filed in court. Martinez personally met with clients and prepared their tax returns based on information that he received in these face-to-face meetings. Martinez would add additional deductions, namely false and inflated itemized Schedule A deductions and false Schedule C business losses, as well as tax credits, such as false Hope Education Credits, to Twin Tax clients' tax returns without their knowledge. According to the factual resume, a reasonable estimate of the tax loss attributable directly to Martinez's conduct at Twin Tax is between $400,000 and $1 million. The factual resume filed in the case also states that Martinez willfully failed to file accurate personal income tax returns. Martinez failed to report approximately $104,000 in wages from Twin Tax on his 2003 return and approximately $324,000 on his personal tax return for 2004.
OWNER/OPERATOR OF DELANO WATSON TAX PREPARATION BUSINESS-CURRENTLY SERVING A 42-MONTH FEDERAL PRISON SENTENCE FOR PREPARING FALSE/FRAUDULENT RETURNS
U.S. v. Delano Watson
Delano Watson, a resident of Mesquite, Texas, did business as Delano Watson Services and since 1999, had prepared and filed federal income tax returns for individual taxpayers from his residences in Garland and Mesquite, Texas, according to court documents. A federal jury convicted Watson in March 2010 and in July 2010, he was sentenced to 42 months in federal prison for aiding and assisting in the preparation of false and fraudulent tax returns. Watson also submitted false and fraudulent returns representing that taxpayers were entitled to claim certain deductions, when they were not. He also fraudulently inflated taxpayers' deductions and credits, often without their knowledge, to inflate their tax refunds. According to court documents, he did this so that his customers would be happy with their returns and would refer their friends. Watson's clients were subsequently audited by the IRS and were required to repay what they owed to the IRS in addition to substantial penalties and interest. Watson continued this scheme over several years, making at least $40,000 - $60,000 per year through his tax preparation business.
DALLAS BROTHERS SENTENCED IN RETURN PREPARER FRAUD CASE
U.S. v. Kennedy and Cloud Mhondiwa
Brothers Kennedy and Cloud Mhondiwa owned and operated Kingdom Tax Services, aka K&M Financial Company, LLC, according to court documents. They each pleaded guilty last year to one count of conspiracy to commit bank fraud, admitting that they received a total of 42 refund anticipation loan checks by filing false individual income tax returns using identities of unknown victims. Kennedy is currently serving a 21-month federal prison sentence; Cloud is currently serving a 15-month federal prison sentence. Kennedy was also ordered to pay nearly $21,000 in restitution.
Further information about these and other tax cases in the Northern District of Texas, are available on the District's web site http://www.usdoj.gov/usao/txn/pressreleases.html
Information about cases prosecuted by the U.S. Department of Justice's Tax Division are available at http://www.usdoj.gov/tax/ and on the IRS's web site http://www.irs.gov/; and on the IRS Criminal Division's web site http://www.irs.gov/compliance/enforcement/index.html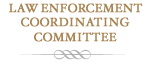 Training and seminars for Federal, State, and Local Law Enforcement Agencies.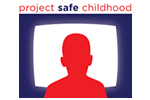 Help us combat the proliferation of sexual exploitation crimes against children.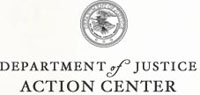 Locate a Prison, Inmate, or Sex Offender
Report Waste, Fraud, Abuse or Misconduct to the Inspector General
Find Help and Information for Crime Victims
Register, Apply for Permits, or Request Records
Identify Our Most Wanted Fugitives
Report and Identify Missing Persons