MANSFIELD, TEXAS, MAN SENTENCED TO 10 YEARS IN FEDERAL PRISON FOR COMMODITIES FRAUD
May 24, 2011
DALLAS — Ray M. White, 52, of Mansfield, Texas, who pleaded guilty in June 2010 to one count of commodities fraud, was sentenced today by U.S. District Judge Ed Kinkeade to 10 years in federal prison, announced U.S. Attorney James T. Jacks of the Northern District of Texas. Judge Kinkeade also ordered that White pay $9.4 million in restitution to the victims of his crime and surrender to the Bureau of Prisons by July 28, 2011.
According to documents filed in the case, White admitted that, in July 2008, he contracted with an investor to sell $50,000 in commodities through CRW Management LP, which White operated in Mansfield, Texas. White was CRW's president, general partner and agent. He admitted that, from July 2008 until January 2009, he knowingly and willfully cheated and defrauded, made false statements to, and deceived the investor by making several misrepresentations in connection with the contract to sell commodities.
White represented to the investor that his funds would be used to trade off-exchange foreign currency contracts (forex) and that CRW averaged a 7% per week returns through forex trading. He provided written account statements showing purported returns, and represented to this investor that CRW would maintain separate bank accounts for each investor. These account statements were false, and White did not maintain separate bank accounts for the investors.
The vast majority of the funds were never used to trade forex; White admitted to either misappropriating investor funds or paying them to other investors in the form of Ponzi payments. White admitted losing more than $86,500 on forex trading, in sharp contrast to the 7% per week profits he claimed.
Although the papers filed in the criminal case focused on a single investment of $50,000 by one investor, White's scheme affected many investors and resulted in millions of dollars in losses. As noted above, the court ordered White to pay roughly $9.4 million in restitution to investors who lost money in the scheme. A number of victims, other than the investor referenced in the court papers, appeared at the sentencing hearing and addressed the court. They told the judge about their investment with White and their financial losses. The court-appointed receiver over CRW Management, who is working to recover assets for the benefit of White's victims, spoke at the sentencing hearing as well. He advised the court that White raised over $13 million through CRW Management, and approximately 300 individuals or entities have lost money as a result of the scheme. The total losses are less than the amount White raised, because White made payments to investors, supposedly out of the profits of his forex trading. In fact, the funds paid to investors were simply the money others had invested.
In March 2009, the Commodity Futures Trading Commission (CFTC) and the Securities and Exchange Commission (SEC) filed emergency civil enforcement actions (complaints) against White and CRW Management in the Northern District of Texas. According to the complaints, from late 2006 until March 2009, White solicited at least $10.9 million from more than 250 investors to trade in the foreign currency market. The SEC and CFTC complaints further allege that CRW never traded forex, and that White lost money in the limited forex trading in which he engaged. Of the $10.9 million White raised, he used at most $93,900 to trade in the foreign currency market. The remaining $10.8 million was either misappropriated or returned to CRW customers as part of the Ponzi scheme. The complaint filed by the SEC states that White used the funds to finance his son's car-racing career, to purchase a company called Hurricane Motorsports, LLC, in Arlington, Texas, and to purchase a home and other real property.
The complaints also state that White was never registered with the SEC or the CFTC and has never been licensed to sell securities. While White led investors to believe that his special expertise in trading foreign currencies would yield exceptional returns, in reality he was not a successful foreign currency trader and had no lucrative foreign currency trading fund or program. In fact, he filed bankruptcy in 2003 and in 2006, a fact he concealed from investors.
This law enforcement action is part of President Barack Obama's Financial Fraud Enforcement Task Force. President Obama established the interagency Financial Fraud Enforcement Task Force to wage an aggressive, coordinated and proactive effort to investigate and prosecute financial crimes. The task force includes representatives from a broad range of federal agencies, regulatory authorities, inspectors general, and state and local law enforcement who, working together, bring to bear a powerful array of criminal and civil enforcement resources. The task force is working to improve efforts across the federal executive branch, and with state and local partners, to investigate and prosecute significant financial crimes, ensure just and effective punishment for those who perpetrate financial crimes, combat discrimination in the lending and financial markets, and recover proceeds for victims of financial crimes.
The case was investigated by the CFTC, the SEC, the FBI and the U.S. Postal Inspection Service.
Assistant U.S. Attorney Alan Buie, Special Assistant U.S. Attorney Stephanie Tourk, and Trial Attorney Bill Bowne, of the DOJ Criminal Division's Fraud Section, prosecuted.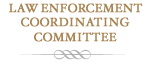 Training and seminars for Federal, State, and Local Law Enforcement Agencies.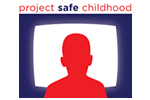 Help us combat the proliferation of sexual exploitation crimes against children.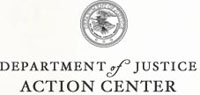 Locate a Prison, Inmate, or Sex Offender
Report Waste, Fraud, Abuse or Misconduct to the Inspector General
Find Help and Information for Crime Victims
Register, Apply for Permits, or Request Records
Identify Our Most Wanted Fugitives
Report and Identify Missing Persons