FEDERAL JURY CONVICTS DENTIST IN HEALTH CARE FRAUD CASE
May 6, 2011
SAN ANGELO, Texas — Following a nearly two-week-long trial before U.S. District Judge Sam R. Cummings, a jury has found James Crow, a dentist from Brownwood, Texas, guilty on 17 of the 20 counts of a superseding indictment charging offenses related to a healthcare fraud scheme he ran, announced U.S. Attorney James T. Jacks of the Northern District of Texas.
The jury convicted Crow, 67, on two counts of making false statements involving a health care matter and 15 counts of health care fraud. Each false statement count carries a maximum statutory sentence of five years in prison and a $250,000 fine. Each of the health care fraud counts carries a maximum statutory sentence of 10 years in prison and a $250,000 fine. Judge Cummings ordered a pre-sentence investigation report; a sentencing date will be set after the conclusion of that report.
After the verdict, Judge Cummings entered a preliminary order of forfeiture which will require Crow to forfeit property derived from the proceeds of his scheme, including funds in various bank/investment accounts, a truck, several Harley Davidson motorcycles, a residence located on Lakeview Court in Brownwood, additional real estate in Brown County, Texas, a camper and trailer and a boat and trailer.
The government presented evidence at trial that from January 2004 through December 2007, Crow, a dentist who was enrolled with Medicaid, filed, and caused to be filed, Medicaid claims for payment of services that he did not render and for payment of services that were billed with improper billing codes. Crow billed Medicaid for numerous resin-based composites restorations (cavity fillings), when in fact, either no such fillings were performed, or he instead performed other dental services not reimbursed by Medicaid.
The case was investigated by the Texas Medicaid Fraud Control Unit and the FBI. Assistant U.S. Attorney Amy Burch and Deputy Criminal Chief Assistant U.S. Attorney Denise Williams of the U.S. Attorney's Office in Lubbock, Texas, are in charge of the prosecution. Assistant U.S. Attorney Steve Jumes, of the U.S. Attorney's Office in Fort Worth, Texas, is handling the forfeiture.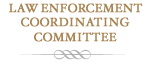 Training and seminars for Federal, State, and Local Law Enforcement Agencies.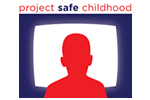 Help us combat the proliferation of sexual exploitation crimes against children.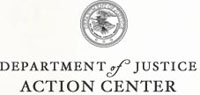 Locate a Prison, Inmate, or Sex Offender
Report Waste, Fraud, Abuse or Misconduct to the Inspector General
Find Help and Information for Crime Victims
Register, Apply for Permits, or Request Records
Identify Our Most Wanted Fugitives
Report and Identify Missing Persons