SEX TRAFFICKER SENTENCED TO 20 YEARS IN FEDERAL PRISON
May 6, 2011
Defendant Also Admitted to Being a Felon in Possession of an Assault Rifle
DALLAS — Clint Eugene Wilson, a.k.a. "Greedy," who pleaded guilty in January 2011 to one count of sex trafficking of a minor by force, fraud or coercion and one count of being a felon in possession of a firearm, was sentenced today by U.S. District Judge Barbara M. G. Lynn to 240 months in federal prison. In addition, he must register as a sex offender, and after his imprisonment, he must serve a lifetime of supervised release. The announcement was made today by U.S. Attorney James T. Jacks of the Northern District of Texas.
According to the factual resume filed in the case, Wilson met "B.J.," a minor, at a convenience store in the Pleasant Grove area of Dallas in October 2009. He invited her to a party later that evening and after the party, he asked her to move into his duplex with him. Wilson moved B.J. and her belongings into his residence in Pleasant Grove. Because of their sexual relationship, B.J. believed that Wilson was her boyfriend as opposed to just her "pimp." Wilson commonly referred to B.J. as "young," and ultimately convinced her to be an "escort" for him. He hinted to B.J. that being an escort involved more than just accompanying men on dates and later caused her to perform sexual acts for money.
Wilson took B.J. to the "track," an area where prostitutes walk the street looking for customers, instructed her to prostitute, and forced her to turn over all the proceeds of her prostitution to him. Wilson also rented hotel rooms in the Dallas area where B.J., who had just reached age 16, was forced to perform prostitution "incalls." Wilson posted prostitution advertisements on the internet site, Backpage.com, depicting B.J. and offering commercial sex services.
On multiple occasions, Wilson, who has been previously convicted of aggravated assault with a deadly weapon, threatened and physically assaulted B.J., causing her to fear him. He kept an assault rifle in the utility room of his residence. Two weeks after she began working for Wilson, he forced B.J. to get a tattoo, which operated as a "brand" to show that she belonged to him. The tattoo referenced Wilson's nickname of "Greedy," and read "Boss Bitch" and "Eat Greedy."
The case was investigated by the FBI, the Bureau of Alcohol, Tobacco, Firearms and Explosives, the U.S. Marshals Service and the Collin County Sheriff's Office.
Suspected suspicious activity involving human trafficking may be referred to the Human Trafficking Hotline at 1-888-377-888.
Assistant U.S. Attorneys Errin Martin and Alex Lewis prosecuted.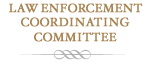 Training and seminars for Federal, State, and Local Law Enforcement Agencies.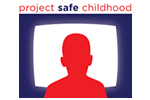 Help us combat the proliferation of sexual exploitation crimes against children.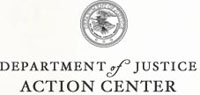 Locate a Prison, Inmate, or Sex Offender
Report Waste, Fraud, Abuse or Misconduct to the Inspector General
Find Help and Information for Crime Victims
Register, Apply for Permits, or Request Records
Identify Our Most Wanted Fugitives
Report and Identify Missing Persons