SARAH R. SALDAÑA IS ADMINISTERED OATH OF OFFICE AS UNITED STATES ATTORNEY FOR THE NORTHERN DISTRICT OF TEXAS
November 18, 2011
At an investiture ceremony held this afternoon in the Grand Ballroom of the historic Adolphus Hotel in downtown Dallas, Chief Judge Sidney A. Fitzwater of the U.S. District Court for the Northern District of Texas administered the Oath of Office for United States Attorney to Sarah R. Saldaña.
Today's formal ceremony, over which Chief Judge Fitzwater presided, was attended by hundreds of family members, friends and colleagues, as well as federal, state and local dignitaries. Guest speakers included Senators Kay Bailey Hutchison and John Cornyn, Judge Barbara M. G. Lynn of the U.S. District Court for the Northern District of Texas, George Bramblett of Haynes and Boone, LLP and Samara Kline of Baker Botts, LLP. The invocation was given by Reverend Dr. Daniel Kanter, Senior Minister of the First Unitarian Church of Dallas and the benediction was given by Reverend Aaron White, Associate Minister at First Unitarian. A solo vocal rendition of "America the Beautiful" was presented by Liza Farrow-Gillespie of Farrow-Gillespie & Heath, LLP.
Other honored guests attending included former United States Attorneys James T. Jacks, Richard Roper, Judge Jane J. Boyle of the U.S. District Court for the Northern District of Texas, Richard Stephens, Jim Rolfe, Ken Mighell and Michael Carnes. In addition, the three other United States Attorneys in Texas, John Malcolm Bales of the Eastern District, Kenneth Magidson of the Southern District and Robert Pitman of the Western District, attended.
United States Attorney Saldaña was appointed to her post by President Barack Obama upon the recommendation of Senators Hutchison and Cornyn. She has served as an Assistant United States Attorney in the Northern District of Texas since 2004, most recently serving as the Deputy Criminal Chief in charge of the District's Fraud and Public Corruption section. Prior to that, Ms. Saldaña practiced at Haynes and Boone, LLP, working on matters relating to commercial and employment law litigation and at Baker Botts, LLP, where she was a partner in the Trial Department.
United States Attorney Saldaña oversees one of the largest United States Attorney offices in the country, having prosecutorial responsibility over 100 counties in the northern and western areas of Texas, encompassing well over 95,000 square miles and a population of more than seven million. She leads four staffed offices with nearly 220 employees, including approximately 100 attorneys.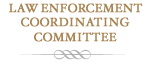 Training and seminars for Federal, State, and Local Law Enforcement Agencies.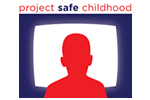 Help us combat the proliferation of sexual exploitation crimes against children.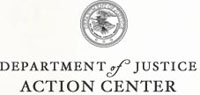 Locate a Prison, Inmate, or Sex Offender
Report Waste, Fraud, Abuse or Misconduct to the Inspector General
Find Help and Information for Crime Victims
Register, Apply for Permits, or Request Records
Identify Our Most Wanted Fugitives
Report and Identify Missing Persons