FARMERS BRANCH, TEXAS, MAN IS SENTENCED TO 51 MONTHS IN FEDERAL PRISON FOR ROLE IN OIL AND GAS INVESTMENT FRAUD SCHEME
October 13, 2011
Prosecution Contends that He Raised More Than $3 Million from Several Dozen Investors
DALLAS — Today U.S. District Judge Jane J. Boyle sentenced Tracy Lee Pool, 43, of Farmers Branch, Texas, to 51 months in federal prison for his role in an oil and gas investment fraud scheme, announced U.S. Attorney Sarah R. Saldaña of the Northern District of Texas. Judge Boyle will schedule a separate hearing in the near future to determine Pool's restitution obligations and announce a date on which Pool must surrender to the U.S. Bureau of Prisons for service of his sentence.
According to documents filed in the case, Pool used businesses such as Reunion Resources, LLC, Triad Royalties and Triad Royalty Management to offer and sell investments in oil and gas ventures from 2004 to 2007. Pool repeatedly represented to investors that he and his associates/affiliates would use the invested funds to generate profits by developing oil and gas prospects. But Pool did not intend to use the invested funds for that purpose. Instead he routinely misappropriated and misdirected a substantial part of the invested funds by using them to pay his personal expenses. In addition, he also routinely used invested funds to make payments to investors, which he falsely represented were returns from the development of oil and gas prospects. In some instances, Pool obtained money by offering and purporting to sell royalties and other mineral interests that he did not own.
This law enforcement action is related to President Barack Obama's Financial Fraud Enforcement Task Force. President Obama established the interagency Financial Fraud Enforcement Task Force to wage an aggressive, coordinated and proactive effort to investigate and prosecute financial crimes. The task force includes representatives from a broad range of federal agencies, regulatory authorities, inspectors general, and state and local law enforcement who, working together, bring to bear a powerful array of criminal and civil enforcement resources. The task force is working to improve efforts across the federal executive branch, and with state and local partners, to investigate and prosecute significant financial crimes, ensure just and effective punishment for those who perpetrate financial crimes, combat discrimination in the lending and financial markets, and recover proceeds for victims of financial crimes.
The FBI was in charge of the investigation; Assistant U.S. Attorneys Alan M. Buie and Joseph Revesz prosecuted.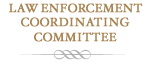 Training and seminars for Federal, State, and Local Law Enforcement Agencies.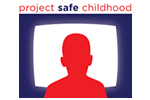 Help us combat the proliferation of sexual exploitation crimes against children.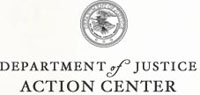 Locate a Prison, Inmate, or Sex Offender
Report Waste, Fraud, Abuse or Misconduct to the Inspector General
Find Help and Information for Crime Victims
Register, Apply for Permits, or Request Records
Identify Our Most Wanted Fugitives
Report and Identify Missing Persons