CONVICTED LEADER OF METHAMPHETAMINE AND MARIJUANA DRUG TRAFFICKING ORGANIZATION IN SAN ANGELO, TEXAS, RECEIVES LENGTHY FEDERAL PRISON SENTENCE
October 14, 2011
LUBBOCK, Texas — Rodney Pena Mendez, 27, who headed a methamphetamine and marijuana drug trafficking organization in San Angelo, Texas, was sentenced this morning by U.S. District Judge Sam R. Cummings to 250 months (more than 20 years) in federal prison, following his guilty plea in July 2011 to one count of conspiracy to distribute and possess with intent to distribute methamphetamine. In addition, co-defendants Juan Anthony Bautista, 27, and Henry Pena Mendez, 45, who also pleaded guilty in July to their roles in the conspiracy, were sentenced to 87 months and 120 months, respectively. The announcement was made today by U.S. Attorney Sarah R. Saldaña of the Northern District of Texas.
Rodney Mendez, aka "Pee Wee," and seven other defendants, all from San Angelo, were charged in a 15-count indictment, returned by a federal grand jury in May, with conspiracy to distribute and possess with intent to distribute 500 grams or more of methamphetamine and 50 kilograms or more of marijuana; some of the defendants were also charged with at least one substantive drug distribution count. All of the defendants have pleaded guilty. Three defendants have been sentenced: Elizabeth Escobedo, 41, — 21 months in federal prison; Gabriel Solis, Jr., 27, — 30 months in federal prison; and Daniel Avila, Jr., 24, — 37 months in federal prison. Defendant Victor Lombrana, 23, is scheduled to be sentenced on October 21, 2011.
According to plea documents filed in the case, Rodney Mendez admitted that from August 2008 to approximately May 11, 2011, he, Lombrana, Henry Mendez, and others, agreed to distribute and possess with intent to distribute methamphetamine.
In August 2008, law enforcement began investigating the narcotics trafficking activities of Rodney Mendez, who recruited friends and family members to help facilitate his trafficking. His methamphetamine source was in the Dallas/Fort Worth area and his marijuana source was in South Texas. He or other co-conspirators transported the drugs to San Angelo and other destinations, inside and outside the Northern District of Texas. When the methamphetamine and marijuana arrived in San Angelo, Rodney Mendez and his co-conspirators distributed it.
On several occasions a confidential informant, or an undercover officer, purchased methamphetamine from defendant Victor Lombrana. Surveillance revealed that Lombrana regularly visited Mendez and that Lombrana called him 379 times from August 8 to October 26, 2009.
In January 2010, Rodney Mendez was the passenger in a vehicle stopped for a traffic violation by the East Baton Rouge Parish Sheriff's Office. Defendant Juan Anthony Bautista was the driver. The deputy deployed his narcotics detection canine who alerted to the odor of narcotics in the vehicle. A search of the vehicle revealed approximately 29 pounds of marijuana hidden in the vehicle's roof liner.
On January 31, 2011, law enforcement executed a search warrant at Henry Pena Mendez's residence; he is Rodney Mendez's brother. A subsequent search of Henry Mendez's residence yielded 315.63 net grams of methamphetamine and 2.77 pounds of marijuana. The investigation revealed that Rodney Mendez had supplied his brother with the methamphetamine and marijuana found at his residence.
The case was investigated by the San Angelo Police Department, Texas Department of Public Safety, U.S. Immigration and Customs Enforcement's (ICE) Homeland Security Investigations (HSI), Tom Green County Sheriff's Office, and the Tom Green County District Attorney's Office.
Assistant U.S. Attorney Jeffrey R. Haag of the U.S. Attorney's Office in Lubbock, Texas, is in charge of the prosecution.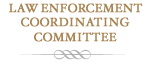 Training and seminars for Federal, State, and Local Law Enforcement Agencies.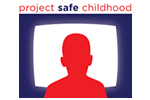 Help us combat the proliferation of sexual exploitation crimes against children.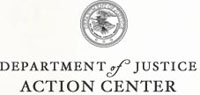 Locate a Prison, Inmate, or Sex Offender
Report Waste, Fraud, Abuse or Misconduct to the Inspector General
Find Help and Information for Crime Victims
Register, Apply for Permits, or Request Records
Identify Our Most Wanted Fugitives
Report and Identify Missing Persons