WICHITA COUNTY, TEXAS, DAY CARE OWNER PLEADS GUILTY IN FEDERAL COURT TO TWO COUNTS OF TAX EVASION
October 20, 2011
Defendant Faces Up to 15 Years in Federal Prison - Owes Nearly $240,000 to IRS
WICHITA FALLS, Texas — Tonia Denise Chapa pleaded guilty this afternoon in federal court in Wichita Falls, before U.S. Magistrate Judge Robert K. Roach, to two counts of tax evasion, announced U.S. Attorney Sarah R. Saldaña of the Northern District of Texas. Chapa, who is on bond, faces a maximum statutory sentence of 15 years in prison, a $750,000 fine and restitution. She is scheduled to be sentenced by U.S. District Judge Reed C. O'Connor on February 28, 2012 at 10:00 a.m.
According to plea documents filed in the case, Chapa owned and operated Kids Mega Center, a children's daycare facility in Wichita Falls. Chapa, according to the order setting conditions of release filed in the case, is a resident of Burkburnett, Texas. She admitted that she intentionally failed to file the required tax returns to evade paying the significant tax due and owing. In fact, she took significant and overt steps to evade paying the tax owed by: 1) dealing in large sums of currency; 2) cashing income checks at a local check-cashing store rather than at her bank; 3) structuring currency transactions at banks into smaller transactions in an attempt to avoid drawing the attention of officials; and 4) by making payroll to her approximately 15 employees with money orders purchased at a local check-cashing store instead of paying the employees with checks from her bank account.
Chapa failed to file and pay Individual Income Tax Returns, Forms 1040; the Employer's Annual Federal Unemployment (FUTA) Tax Returns, Form 940; and Employer's Quarterly Federal Tax Returns, Forms 941.
The plea papers also state that Kids Mega Center received payments from two U.S. government-funded programs — one program subsidized child care for low-income clients and the other program subsidized meals for the children. Chapa earned substantial income from Kids Mega Center but spent most of her income on personal items including buying and making monthly payments on numerous luxury automobiles and three expensive homes, as well as routine personal living expenses.
The government and the defendant agree that as a result of her criminal conduct, Chapa owes the IRS $239,300.
This case is being investigated by Internal Revenue Service - Criminal Investigation.
Assistant U.S. Attorney Paulina M. Jacobo of the U.S. Attorney's Office in Lubbock, Texas, is in charge of the prosecution.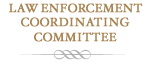 Training and seminars for Federal, State, and Local Law Enforcement Agencies.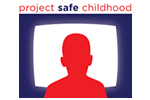 Help us combat the proliferation of sexual exploitation crimes against children.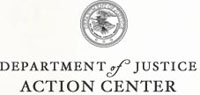 Locate a Prison, Inmate, or Sex Offender
Report Waste, Fraud, Abuse or Misconduct to the Inspector General
Find Help and Information for Crime Victims
Register, Apply for Permits, or Request Records
Identify Our Most Wanted Fugitives
Report and Identify Missing Persons