BORGER, TEXAS, FAMILY MEMBERS AND OTHERS ARRESTED AND DETAINED ON FEDERAL DRUG DISTRIBUTION CONSPIRACY AND FINANCIAL TRANSACTION STRUCTURING OFFENSES
October 25, 2011
Others Arrested and Detained Last Week for Possessing With Intent to Distribute Methamphetamine
AMARILLO, Texas — Within the past few weeks, Special Agents with the Drug Enforcement Administration (DEA) have arrested nine individuals in the Amarillo, Texas, area on various felony drug charges outlined in recently unsealed federal criminal complaints, announced U.S. Attorney Sarah R. Saldaña of the Northern District of Texas.
Yesterday afternoon, defendants Jose "Junior" Fernandez, 37, Aaron Fernandez, 26, and Thomas Joseph Salazar, 23, appeared before Magistrate Judge Clinton E. Averitte and were ordered detained pending further court proceedings. They are each charged with conspiracy to distribute narcotics, including cocaine and methamphetamine. Another defendant charged in that complaint with the same offense, Francisco "Frank" Fernandez, 43, appeared today before Magistrate Averitte and was also ordered detained.
Defendant Amy Fernandez, 43, wife of Frank Fernandez, also appeared in court yesterday; she is charged in a separate complaint with structuring, or attempting to structure, a financial transaction. She was ordered detained pending further hearings.
Four additional defendants charged in separate criminal complaints with methamphetamine-distribution offenses have also been ordered detained. Dustin Engler, 25, made his initial appearance before Judge Averitte this morning, co-conspirator Raphael Garcia, Jr., 36, appeared last Friday, and separate defendants Leonard Anthony Scott, 47, and Tomar Embers, 38, appeared before Judge Averitte following their arrests last week.
A federal criminal complaint is a written statement of the essential facts of the offenses charged, and must be made under oath before a magistrate judge. A defendant is entitled to the presumption of innocence until proven guilty. The U.S. Attorney's office has 30 days to present the matters to a grand jury for indictment.
The maximum statutory penalty for the structuring offense is five years in prison and a $250,000 fine. However, if the violation occurred in conjunction with another violation of federal law or as part of a pattern of any illegal activity involving more than $100,000 in a 12-month period, the maximum penalty is 10 years in prison and a $500,000 fine. Each defendant charged with a narcotics offense faces a maximum statutory penalty of life imprisonment and up to a $10 million fine.
The ongoing investigation is being led by the DEA with assistance from several agencies including the FBI, the Internal Revenue Service - Criminal Investigation, the U.S. Marshals Service, the Texas Department of Public Safety and the Amarillo Police Department.
Assistant U.S. Attorney Jason Schall is in charge of the prosecution.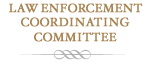 Training and seminars for Federal, State, and Local Law Enforcement Agencies.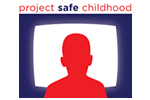 Help us combat the proliferation of sexual exploitation crimes against children.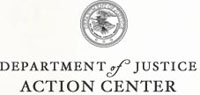 Locate a Prison, Inmate, or Sex Offender
Report Waste, Fraud, Abuse or Misconduct to the Inspector General
Find Help and Information for Crime Victims
Register, Apply for Permits, or Request Records
Identify Our Most Wanted Fugitives
Report and Identify Missing Persons