MAN SENTENCED TO NEARLY FIVE YEARS IN FEDERAL PRISON FOR USING STOLEN IDENTITIES TO FILE HUNDREDS OF TAX RETURNS IN TAX FRAUD SCHEME CASE
October 3, 2011
Defendant Caused a $1.3 Million Loss to the U.S. Treasury
DALLAS — Sebastian Matipano was sentenced this morning by U.S. District Judge David C. Godbey to 57 months in federal prison and ordered to pay $1,681,363.63 in restitution, following his guilty plea in June 2011 to one count of false, fictitious or fraudulent claims, announced U.S. Attorney Sarah R. Saldaña of the Northern District of Texas. Matipano has been in custody since his arrest in Canton, Texas, in March 2011.
"Mr. Matipano, a citizen of Zimbabwe, used stolen identity information to file more than 250 false tax returns, which resulted in a $1.3 million loss to the U.S. Treasury, " said Andrea D. Whelan, Special Agent in Charge of the IRS Criminal Investigation Division's Dallas Field Office. Ms. Whelan further stated that, "A major increase in identity theft-related refund fraud has made these crimes a top priority for the IRS."
According to documents filed in the case, as part of Matipano's tax fraud scheme, he obtained Electronic Filing Identification Numbers (EFINs) in the names of other individuals and used these EFINs to file, or cause to be filed, more than 250 individual tax returns and requested more than $1.5 million in refund anticipation loans. As a result, the IRS suffered a loss of more than $1.3 million.
According to the detention order entered by the Court, despite an active warrant for his arrest, Matipano was able to leave the U.S. and travel to Zimbabwe in January 2011. Following his arrest at a traffic stop in Canton, Matipano made telephone calls to associates directing them to transfer approximately $400,000 to Zimbabwe and discussing purchasing airline tickets.
When Matipano was arrested, he was in possession of 75 stored value cards, totaling approximately $53,461, $6,452 in cash, two laptop computers and a flash drive. An additional $840 in cash was later found in the rental car he was driving.
The case was prosecuted by Assistant U.S. Attorney Errin Martin.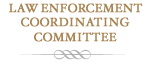 Training and seminars for Federal, State, and Local Law Enforcement Agencies.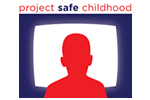 Help us combat the proliferation of sexual exploitation crimes against children.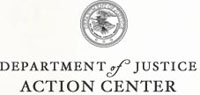 Locate a Prison, Inmate, or Sex Offender
Report Waste, Fraud, Abuse or Misconduct to the Inspector General
Find Help and Information for Crime Victims
Register, Apply for Permits, or Request Records
Identify Our Most Wanted Fugitives
Report and Identify Missing Persons