VIOLENT ARMED BANK ROBBER PLEADS GUILTY ON MORNING HIS TRIAL WAS TO BEGIN IN FEDERAL COURT
October 3, 2011
LUBBOCK, Texas - On the morning his jury trial was to begin in federal court in Lubbock, Graciano Pina Quezada, 35, formerly of Albuquerque, New Mexico, pleaded guilty before U.S. District Judge Sam R. Cummings to one count of bank robbery and one count of possession of a firearm in furtherance of a crime of violence - admitting that he robbed a Wells Fargo Bank in Lubbock in February 2011. The announcement was made today by U.S. Attorney Sarah R. Saldaña of the Northern District of Texas.
Judge Cummings ordered a presentence investigation report; a sentencing date will be set after the completion of that report. Quezada faces a maximum statutory sentence of life in prison, a $500,000 fine and restitution as ordered by the Court. Under the terms of the plea agreement, however, the parties have agreed that Quezada will face an advisory guideline sentence of 468-510 months (39-42.5 years) imprisonment.
According to documents filed in the case, at about 2:20 p.m., on February 21, 2011, Quezada, wearing a dark blue toboggan - with eye holes cut into it - covering his face, a dark jacket, gloves, and carrying a 9mm Ruger pistol, entered the Wells Fargo Bank at 4323 50th Street in Lubbock. As he entered the bank, he began shouting and pointing the firearm at bank personnel and customers. He approached the teller stations and demanded, at gunpoint, that they give him money. After gathering the money, Quezada ordered, at gunpoint, a customer to accompany him to the bank doors.
Quezada fled the bank in a Ford Mustang and within approximately two minutes, officers with the Lubbock Police Department, located the vehicle. Quezada led them on a high-speed chase for several minutes before the vehicle was stopped in Lynn County, Texas, by spike strips placed on the road by a Texas Department of Public Safety trooper. Quezada fled, but was taken into custody just a short distance from his vehicle.
When the Ford Mustang was inventoried, law enforcement found the Ruger 9mm pistol, loaded with 13 rounds in the clip and a round in the chamber, the money taken from the bank, another firearm and garments Quezada wore during the robbery.
The case was investigated by the FBI, the Bureau of Alcohol, Tobacco, Firearms and Explosives and the Lubbock Police Department. Deputy Criminal Chief Assistant U.S. Attorney Denise Williams and Assistant U.S. Attorney Jeffrey Haag of the U.S. Attorney's Office in Lubbock, are in charge of the prosecution.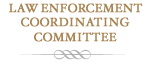 Training and seminars for Federal, State, and Local Law Enforcement Agencies.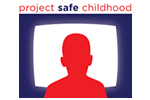 Help us combat the proliferation of sexual exploitation crimes against children.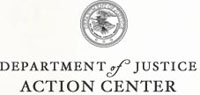 Locate a Prison, Inmate, or Sex Offender
Report Waste, Fraud, Abuse or Misconduct to the Inspector General
Find Help and Information for Crime Victims
Register, Apply for Permits, or Request Records
Identify Our Most Wanted Fugitives
Report and Identify Missing Persons