MINERAL WELLS MAN IS SENTENCED TO 40 YEARS IN FEDERAL PRISON, WITHOUT PAROLE, ON METHAMPHETAMINE CONVICTION
September 23, 2011
FORT WORTH, Texas — Audie Eugene Couch, age 57, was sentenced today to 40 years in federal prison by U.S. District Judge John McBryde for committing the federal crime of Possession of a Controlled Substance With Intent to Distribute, in violation of 21 U.S.C. § 841(a)(1) & (b)(1)(B), announced U.S. Attorney James T. Jacks of the Northern District of Texas. Mr. Couch received the statutory maximum allowed by law for this offense, and there is no parole in the federal system. Mr. Couch had previously pled guilty to the sole count of his indictment on June 10, 2011.
Court papers and charging instruments indicate that in late 2010, the Fort Worth Resident Office of the Drug Enforcement Administration (DEA) and the Palo Pinto County Sheriff's Office learned that Mr. Couch had been trafficking in methamphetamine from his home in Mineral Wells, Texas, for a lengthy period of time. On November 17, 2010, a confidential informant who was working with the DEA phoned Mr. Couch and ordered two ounces of methamphetamine from him. During this phone call, Mr. Couch told the confidential informant that he would be willing to sell the methamphetamine to him/her from his home in Mineral Wells.
Two days later, on November 19th, law enforcement arranged through the confidential informant to purchase methamphetamine from Mr. Couch at his residence. Law enforcement gave the confidential informant a pre-determined amount of U.S. currency for the purchase, and watched as he/she entered Mr. Couch's residence. After a short period of time, the confidential informant exited Mr. Couch's residence with a plastic baggy containing methamphetamine which later tested positive at a laboratory for 49.1 grams.
The case was investigated by the Drug Enforcement Administration and the Palo Pinto Sheriff's Office.
Assistant U.S. Attorney Bret Helmer prosecuted the case.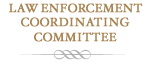 Training and seminars for Federal, State, and Local Law Enforcement Agencies.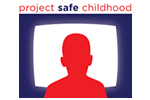 Help us combat the proliferation of sexual exploitation crimes against children.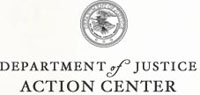 Locate a Prison, Inmate, or Sex Offender
Report Waste, Fraud, Abuse or Misconduct to the Inspector General
Find Help and Information for Crime Victims
Register, Apply for Permits, or Request Records
Identify Our Most Wanted Fugitives
Report and Identify Missing Persons