COLLEYVILLE, TEXAS, BUSINESSMAN SENTENCED TO MORE THAN 10 YEARS IN FEDERAL PRISON AND ORDERED TO PAY MORE THAN $6 MILLION IN RESTITUTION TO THE VICTIMS OF HIS FRAUD
September 30, 2011
David Boles Was Remanded Into Custody
DALLAS — David Boles, 52, of Colleyville, Texas, who owned Metro Buy Homes, LLC and pleaded guilty in February to one count of mail fraud relating to an investment fraud scheme he ran using that business, was sentenced yesterday afternoon by U.S. District Judge Jane J. Boyle to 121 months in federal prison, announced U.S. Attorney Sarah R. Saldaña of the Northern District of Texas. In addition, Judge Boyle ordered Boles to pay $6,163,855 in restitution. Following the sentencing hearing, during which a number of victims made victim impact statements, Judge Boyle remanded him into custody.
According to documents filed in the case, from January 2008 through August 2010, Boles ran a scheme to defraud a number of investors by making materially false representations to them. For instance, he advised that invested money would be used to buy real estate and that investments would be secured by real estate. To further the scheme, Boles sent Deeds of Trust and Real Estate Liens that purportedly gave investors liens against specific properties in exchange for their investment. However, Boles did not own a number of the properties that were supposedly used to secure the investments, and some of the Deeds of Trust and Real Estate Lien Notes that he sent investors were fraudulent. Boles also sent checks to investors, and advised them that the checks represented profits from their investments. However, in many cases the checks were simply drawn from the principal investments made by the investor. On other occasions, Boles funded checks written to one investor with money received from other investors. Boles believed that telling the investors that the checks represented earnings on their investments would encourage them to invest more money.
Boles also set up a website which he occasionally used to deceive investors by posting fictitious figures showing investments to be profitable when they were not, again to encourage investors to invest more money.
This law enforcement action is part of President Barack Obama's Financial Fraud Enforcement Task Force. President Obama established the interagency Financial Fraud Enforcement Task Force to wage an aggressive, coordinated and proactive effort to investigate and prosecute financial crimes. The task force includes representatives from a broad range of federal agencies, regulatory authorities, inspectors general, and state and local law enforcement who, working together, bring to bear a powerful array of criminal and civil enforcement resources. The task force is working to improve efforts across the federal executive branch, and with state and local partners, to investigate and prosecute significant financial crimes, ensure just and effective punishment for those who perpetrate financial crimes, combat discrimination in the lending and financial markets, and recover proceeds for victims of financial crimes.
The case was investigated by the FBI and prosecuted by Assistant U.S. Attorney Jay S. Weimer.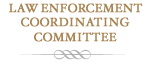 Training and seminars for Federal, State, and Local Law Enforcement Agencies.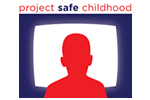 Help us combat the proliferation of sexual exploitation crimes against children.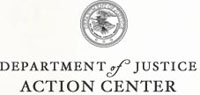 Locate a Prison, Inmate, or Sex Offender
Report Waste, Fraud, Abuse or Misconduct to the Inspector General
Find Help and Information for Crime Victims
Register, Apply for Permits, or Request Records
Identify Our Most Wanted Fugitives
Report and Identify Missing Persons