Women Arrested for Running Conspiracy to Fraudulently Claim Nearly $3 Million in Federal Tax Refunds
April 19, 2012
DALLAS — Two women, Mary Ngacha and Harriet Mathita, were arrested yesterday by special agents with the Internal Revenue Service - Criminal Investigation (IRS-CI) on felony charges outlined in an 11-count indictment returned by a federal grand jury in Dallas earlier this month, and unsealed yesterday. Ngacha and Mathita made their initial appearance yesterday afternoon before U.S. Magistrate Judge Paul D. Stickney. Mathita was ordered detained, following a detention hearing this afternoon before U.S. Magistrate Judge Paul D. Stickney. Nagacha was released on bond. Today's announcement was made by U.S. Attorney Sarah R. Saldaña of the Northern District of Texas.
Specifically, the indictment charges Ngacha and Mathita with one count of conspiracy to commit mail fraud and wire fraud. In addition, Ngacha is charged with 10 counts of filing false claims against an agency of the U.S. and aiding and abetting. The indictment alleges that from January 2009 through December 2010, the women conspired to obtain substantial income tax refunds by submitting fraudulent income tax returns.
The indictment alleges that the women were part of a conspiracy that obtained the names and social security numbers of persons on the Indiana sex offender registry, which was available to the public. They prepared and submitted false income tax returns to the IRS, using these social security numbers and variations of the names on the registry. They also, allegedly, prepared false W-2 forms stating fictitious wages and withholding amounts, as well as false Schedule C forms showing a substantial loss from a sole-proprietorship. They then mailed, or electronically filed, the false returns, requesting that the refunds be either electronically transferred to a bank account or mailed to an address controlled by conspirators.
According to the indictment, Ngacha filed false tax refunds claiming a total of nearly $3 million for tax years 2008 and 2009.
An indictment is an accusation by a federal grand jury, and a defendant is entitled to the presumption of innocence unless proven guilty. Upon conviction, however, the conspiracy count carries a maximum statutory sentence of 20 years in prison and a $250,000 fine. Each of the filing false claims counts carries, upon conviction, a maximum statutory sentence of five years in prison and a $250,000 fine. Restitution could also be ordered.
The investigation is being conducted by IRS-CI. Assistant U.S. Attorney Christopher Stokes is in charge of the prosecution.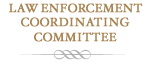 Training and seminars for Federal, State, and Local Law Enforcement Agencies.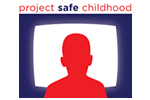 Help us combat the proliferation of sexual exploitation crimes against children.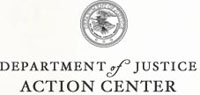 Locate a Prison, Inmate, or Sex Offender
Report Waste, Fraud, Abuse or Misconduct to the Inspector General
Find Help and Information for Crime Victims
Register, Apply for Permits, or Request Records
Identify Our Most Wanted Fugitives
Report and Identify Missing Persons