U.S. Attorney's Office for the Northern District of Texas Observes National Crime Victims' Rights Week
April 27, 2012
DALLAS — U.S. Attorney Sarah R. Saldaña of the Northern District of Texas announced that the District is participating in several activities this week in conjunction with the observance of National Crime Victims' Rights Week. This year's theme, "Extending the Vision: Reaching Every Victim," calls on us to expand the vision that inspired the victims' movement and celebrate the progress achieved thus far. It also captures the spirit and highlights the need for us to assist and serve each and every victim in need of hope and help.
This week members of the District attended a candlelight vigil tribute to victims at the Naval Air Station Joint Reserve Base in Fort Worth. Yesterday, members attended an awareness fair and commemorative ceremony at the American Red Cross in Dallas. Today, they are participating in a crime victim forum, a crime victim resource fair and a Tree of Remembrance ceremony.
"The U.S. Attorney's Office is deeply committed to assisting victims of federal crimes, ensuring they are afforded their rights under the Crime Victims' Rights Act, protecting them from further harm and helping them reshape their futures," said U.S. Attorney Saldaña. "This week is a time to raise awareness about the rights and needs of crime victims, the challenges victims face in the recovery process, and the positive impact of those who provide services and support to victims."
The Crime Victims' Rights Act (CVRA), enacted in 2004, grants victims in federal criminal proceedings certain enforceable rights, including the right to be reasonably heard at public court proceedings and to receive full and timely restitution as provided by law. The Northern District of Texas has a dedicated Victim Witness Unit that serves federal crime victims across the District's 100 counties. Members of this unit notify victims of significant case events through the Department of Justice's Victim Notification System (VNS). Such notice enables victims to participate in court proceedings and make their voices heard. According to Department of Justice statistics, in Fiscal Year (FY) 2011, the U.S. Attorneys' offices provided notice of more than 10.4 million case events, including notices regarding criminal charges filed, plea hearings, bond hearings and sentencing hearings.
Notification of significant case events leads to increased victim participation in court proceedings. Victim Witness personnel help ensure that victim participation in court proceedings is meaningful by providing answers, support and guidance, as well as explaining the federal judicial process. Also the District's Victim Witness Unit provides essential services to victims, such as referring victims for counseling, securing temporary housing and assisting with access to victim compensation funds to provide tools that victims may need to reshape their futures.
Further information about National Crime Victims' Rights Week is available at http://ovc.ncjrs.gov/ncvrw/. Information about the Victim Witness Unit in the Northern District of Texas is available at http://www.justice.gov/usao/txn/vwa.html.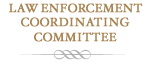 Training and seminars for Federal, State, and Local Law Enforcement Agencies.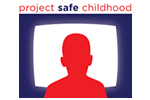 Help us combat the proliferation of sexual exploitation crimes against children.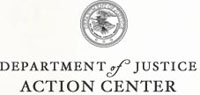 Locate a Prison, Inmate, or Sex Offender
Report Waste, Fraud, Abuse or Misconduct to the Inspector General
Find Help and Information for Crime Victims
Register, Apply for Permits, or Request Records
Identify Our Most Wanted Fugitives
Report and Identify Missing Persons