Woman Sentenced to 10 Years in Federal Prison for Defrauding U.S. Treasury of More Than $3 Million
April 9, 2012
DALLAS — Lorna Moseti, a resident of Clayton, Delaware, was sentenced on Friday by U.S. District Judge Barbara M. G. Lynn to 10 years in federal prison and ordered to pay approximately $1.5 million in restitution, following her conviction at trial in October 2011 on one count of conspiracy to commit mail fraud and wire fraud, announced U.S. Attorney Sarah R. Saldaña of the Northern District of Texas. Moseti has been in custody since her arrest in Virginia in December 2010.
At trial, the government presented evidence that, between 2007 and 2010, Moseti conspired with others to obtain tax refunds through the submission of multiple fraudulent tax returns containing false information regarding employment and income level. Moseti and the other conspirators obtained identifying information of incarcerated individuals and submitted false tax returns using the inmates' social security numbers and variations of their names, prepared and submitted false Forms W-2 Wage and Tax Statements claiming fictitious wage and withholding amounts, prepared and submitted false Schedule C (Profit or Loss From Business-Sole Proprietorship) to show a substantial business loss to offset the falsely claimed wages which resulted in a refund of most of the purported withholding. These false returns were either electronically filed or mailed with the Internal Revenue Service requesting that the refunds be either electronically deposited or mailed to bank accounts or addresses controlled by Moseti and the other conspirators.
Evidence presented showed that once the funds were deposited into the controlled bank accounts, Moseti and the other conspirators would transfer all or part of the false refunds to other conspirators either by mail or wire transfers to various locations including other countries such as Kenya, United Arab Emirates and Italy. On some occasions, Moseti and the other conspirators would use the false refunds for their own personal benefit.
The case was investigated by IRS-Criminal Investigation; Department of Treasury, Office of the Inspector General; United States Postal Inspection Service and U.S. Immigration and Customs Enforcement's (ICE) Homeland Security Investigations (HSI).
Assistant U.S. Attorneys Christopher Stokes and Steve Jumes were in charge of the prosecution.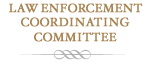 Training and seminars for Federal, State, and Local Law Enforcement Agencies.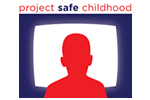 Help us combat the proliferation of sexual exploitation crimes against children.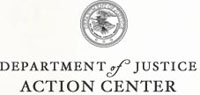 Locate a Prison, Inmate, or Sex Offender
Report Waste, Fraud, Abuse or Misconduct to the Inspector General
Find Help and Information for Crime Victims
Register, Apply for Permits, or Request Records
Identify Our Most Wanted Fugitives
Report and Identify Missing Persons