Federal Grand Jury Indicts Owner of Bio-diesel Fuel Company
August 9, 2012
Absolute Fuels Owner, Jeffrey Gunselman, is Charged in 79-Count Indictment
LUBBOCK, Texas — A federal grand jury in Lubbock, Texas, returned a 79-count indictment yesterday charging Jeffrey David Gunselman, 30, with felony offenses, including wire fraud, money laundering and making false statements, related to the operation of his now defunct company, Absolute Fuels, LLC, and related corporate entities, announced U.S. Attorney Sarah R. Saldaña of the Northern District of Texas. Following his arrest on July 19, 2012, Gunselman, a resident of Lubbock, appeared before a U.S. Magistrate Judge in San Antonio, Texas, and was detained. A date has not yet been set for him to appear in federal court in Lubbock for arraignment.
The indictment charges Gunselman with 51 counts of wire fraud, 24 counts of money laundering and four counts of making false statements. The indictment also includes a forfeiture allegation which would require Gunselman, if convicted, to forfeit approximately $42 million, real estate, automobiles, jewelry, an airplane and other miscellaneous property traceable to his convicted offenses.
The indictment alleges that from September 2010 to October 2011, Gunselman, dba Absolute Fuels, LLC, and the other named corporate defendants, devised a scheme to defraud money from the U.S. Environmental Protection Agency (EPA), various brokers, energy companies and others. Gunselman falsely represented that he and each corporate defendant was in the business of producing bio-diesel fuel, yet Gunselman did not have a bio-diesel fuel-producing facility. Gunselman's business operation consisted of falsely generating renewable fuel credits and selling them to oil companies and brokers.
The indictment further alleges that during the same time period, Gunselman and the corporate defendants engaged in monetary transactions in criminally derived property by purchasing vehicles, an airplane and real and personal property valued at approximately $12 million with the funds derived from the wire fraud.
The indictment also includes four counts of making false statements under the Clean Air Act, in that, during the same time period, Gunselman and the corporate defendants made material false statements to the EPA falsely claiming and representing that bio-diesel fuel, a renewable fuel, had been produced, generating renewable fuel credits, when Gunselman well knew that no bio-diesel fuel had been produced.
An indictment is an accusation by a federal grand jury, and a defendant is entitled to the presumption of innocence unless proven guilty. If convicted, however, each of the wire fraud counts carries a maximum statutory sentence of 20 years in prison and a $250,000 fine; each of the money laundering counts, 10 years in prison and a $250,000 fine; and each of the false statement counts, at least two years in prison and a $250,000 fine.
The case is being investigated by the EPA Criminal Investigation Division and the U.S. Secret Service.
Assistant U.S. Attorney Paulina Jacobo, of the U.S. Attorney's Office in Lubbock, is in charge of the prosecution.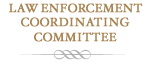 Training and seminars for Federal, State, and Local Law Enforcement Agencies.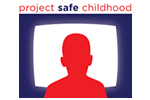 Help us combat the proliferation of sexual exploitation crimes against children.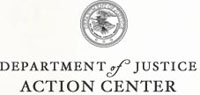 Locate a Prison, Inmate, or Sex Offender
Report Waste, Fraud, Abuse or Misconduct to the Inspector General
Find Help and Information for Crime Victims
Register, Apply for Permits, or Request Records
Identify Our Most Wanted Fugitives
Report and Identify Missing Persons