Alleged "Ten-Percenter" Arrested on Federal Charges Involving More Than $1.76 Million in Winnings at Lone Star Park Horse-Racing Track
December 4, 2012
DALLAS — Willie L. Loveless was arrested this morning by agents with Internal Revenue Service (IRS) Criminal Investigation (CI) on an indictment charging felony offenses related to his alleged operation as a "ten-percenter" at the horse-racing track, Lone Star Park, in Grand Prairie, Texas. Loveless will make his initial appearance in federal court this afternoon, Tuesday, December 4, 2012, at 2:00 p.m., before U.S. Magistrate Judge Paul D. Stickney. Today's announcement was made by U. S. Attorney Sarah R. Saldaña of the Northern District of Texas.
According to the Internal Revenue Code, gambling winnings, including those from horse-racing bets, are fully taxable and must be reported on a gambler's income tax return. A payer, such as Lone Star Park, is required to issue a Form W-2G, "Certain Gambling Winnings," to a gambler if the gambler receives, among other types of winnings, $600 or more in gambling winnings, provided the payout is at least 300 times the amount of the wager. A winning ticket that would trigger the issuance of a Form W-2G is informally referred to by gamblers as an "IRS ticket." The indictment also states that if an IRS ticket is for winnings greater than $5,000, a payer, such as Lone Star Park, is required to withhold and pay over to the IRS taxes in the amount of 25% of the winning ticket value. At Lone Star Park, there are special windows, known as "IRS Windows," where an individual must cash an IRS ticket and complete and sign a Form W-2G.
"Ten-percenting," according to the indictment, is a practice that occurs at some gambling establishments in which a gambler arranges for another individual to cash the gambler's IRS ticket, so that the gambler can avoid paying taxes on the winnings. The person cashing the ticket, often called a "ten-percenter," completes the Form W2-G, falsely representing that he/she is the owner of the IRS ticket and the proper recipient of the winnings. Usually, according to the indictment, the person who cashes the ticket charges approximately ten percent of the winnings for the service.
The indictment alleges that in calendar years 2008, 2009 and 2010, Lovelesss signed a total of approximately 1445 Forms W2-G at Lone Star Park representing more than $1.76 million in winnings. On those forms, Loveless falsely attested that he was the only person entitled to any part of the winnings and each form signed by Loveless reflected his correct name, address and social security number.
The indictment charges Loveless with one count of corruptly endeavoring to obstruct and impede the due administration of the Internal Revenue laws and 20 counts of fraud and false statements on Forms W-2G.
An indictment is an accusation by a federal grand jury, and a defendant is entitled to the presumption of innocence unless proven guilty. Upon conviction, however, each count of the indictment carries a maximum penalty of three years in federal prison. In addition, upon conviction, fines may be imposed as follows: the single count of corruptly endeavoring to obstruct and impede the due administration of Internal Revenue laws carries a maximum fine of $5,000, and each of the fraud and false statements counts carries a maximum fine of $100,000. Restitution could also be ordered.
The case is being investigated by IRS CI and prosecuted by Assistant U.S. Attorney J. Nicholas Bunch.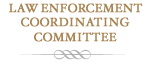 Training and seminars for Federal, State, and Local Law Enforcement Agencies.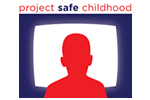 Help us combat the proliferation of sexual exploitation crimes against children.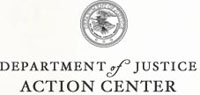 Locate a Prison, Inmate, or Sex Offender
Report Waste, Fraud, Abuse or Misconduct to the Inspector General
Find Help and Information for Crime Victims
Register, Apply for Permits, or Request Records
Identify Our Most Wanted Fugitives
Report and Identify Missing Persons