Physician Assistant Pleads Guilty to Role in Health Care Fraud Conspiracy
July 17, 2012
DALLAS — Cal Graves, 31, who worked as a physician assistant at the South Dallas Community Medical Center (SDCMC), pleaded guilty this morning before U.S. Magistrate Judge Renée Harris Toliver to one count of conspiracy to commit health care fraud, announced U.S. Attorney Sarah R. Saldaña of the Northern District of Texas. Graves faces a maximum statutory sentence of five years in prison, a $250,000 fine and restitution. Sentencing is set for October 31, 2012, before U.S. District Judge Ed Kinkeade.
Graves and physician Daniel K. Leong, who owned SDCMC, were charged in a seven-count indictment in September 2011 with conspiracy to commit health care fraud and health care fraud for their roles in a Medicare and Medicaid fraud scheme involving prescription drugs and diagnostic testing at the SDMC located on Martin Luther King Blvd., in Dallas. Leong is set for trial on October 9, 2012.
According to plea documents filed in the case, from February 2010 to February 2011, Graves and Leong engaged in a scheme to use pre-signed prescriptions containing false representations that Leong examined and diagnosed patients or supervised Graves' examination or treatment of patients, when, in fact, Leong did none of these things.
In early 2012, Leong signed a blank prescription and instructed Graves and other staff at SDMC to copy and use this pre-signed prescription as needed. Patients had their prescriptions filled at pharmacies, which then submitted claims to Medicare and Medicaid for reimbursement. However, Medicare and Medicaid would not have paid those claims if they had known that Leong never saw the patient or supervised Graves' examination and treatment of the patients or that Leong did not prescribe the medications.
The case is being prosecuted by Assistant U.S. Attorneys Michael McCarthy and Mindy Sauter. The investigation was conducted by the FBI, U.S. Health and Human Services (HHS) Office of the Inspector General (OIG) and the Texas Attorney General's Medicaid Fraud Control Unit.
Since their inception in March 2007, Medicare Fraud Strike Force operations in nine locations have charged more than 1,330 defendants who collectively have falsely billed the Medicare program for more than $4 billion. In addition, HHS's Centers for Medicare and Medicaid Services, working in conjunction with the HHS-OIG, are taking steps to increase accountability and decrease the presence of fraudulent providers.
To learn more about the Health Care Fraud Prevention and Enforcement Action Team (HEAT), go to: www.stopmedicarefraud.gov.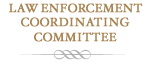 Training and seminars for Federal, State, and Local Law Enforcement Agencies.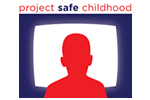 Help us combat the proliferation of sexual exploitation crimes against children.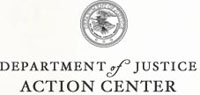 Locate a Prison, Inmate, or Sex Offender
Report Waste, Fraud, Abuse or Misconduct to the Inspector General
Find Help and Information for Crime Victims
Register, Apply for Permits, or Request Records
Identify Our Most Wanted Fugitives
Report and Identify Missing Persons