Former Executive Director of Children's Advocacy Center of Tom Green County, Inc., is Sentenced to 48 Months in Federal Prison and Ordered to Pay Nearly $325,000 in Restitution and a $10,000 Fine
June 19, 2012
Debra Rucker Brown Remanded Into Custody Following Sentencing
SAN ANGELO, Texas — Debra Rucker Brown, the former Executive Director of the Children's Advocacy Center (CAC) of Tom Green County, Inc., was sentenced this afternoon by U.S. District Judge Sam R. Cummings to 48 months in federal prison and ordered to pay $324,526.61 in restitution and a $10,000 fine, following her guilty plea in January 2012 to one count of theft concerning a federally funded program. Following sentencing, Judge Cummings remanded her into the custody of the U.S. Marshal. Today's announcement was made by U.S. Attorney Sarah R. Saldaña of the Northern District of Texas.
Brown, 51, served as the CAC's Executive Director for more than 16 years — from August 1994 through February 2011. The CAC is a non-profit program that operates Court Appointed Special Advocates (CASA); Hope House; Family Enrichment Services (FES); and the Child Fatality Review Team (CFRT). CAC's funding comes mostly from grants and contracts for services, with the balance coming from charitable contributions and money raised through special events it hosts. A significant source of the grant funding is provided by the U.S. government through Department of Justice and Department of Health and Human Services.
According to documents filed in the case, Brown admitted that from January 1, 2008, through December 31, 2008, she knowingly embezzled or stole from the CAC by submitting and processing several fictitious reimbursement forms seeking reimbursement for items purportedly purchased for the CAC, or one of its programs, and for purported expenses incurred, including travel by her and others for CAC business. Using these fictitious reimbursement forms, Brown then caused CAC checks to be fraudulently issued payable to her or for her benefit. She also caused CAC checks to be issued payable to her without providing any supporting documentation. She tendered the signed fraudulent checks at her bank for deposit to her personal checking account or for cash, or submitted them as payment on her personal credit card accounts.
The case was investigated by the FBI and the Texas Rangers. Assistant U.S. Attorney Ann C. Roberts of the U.S. Attorney's Office in Lubbock, Texas, was in charge of the prosecution.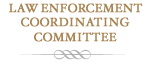 Training and seminars for Federal, State, and Local Law Enforcement Agencies.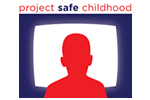 Help us combat the proliferation of sexual exploitation crimes against children.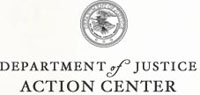 Locate a Prison, Inmate, or Sex Offender
Report Waste, Fraud, Abuse or Misconduct to the Inspector General
Find Help and Information for Crime Victims
Register, Apply for Permits, or Request Records
Identify Our Most Wanted Fugitives
Report and Identify Missing Persons