Former Personal Banker Indicted for Bank Fraud
June 19, 2012
FORT WORTH, Texas — Christopher Grover Head, 44, of Arlington, Texas, was arrested last week by agents with the U.S. Secret Service on an indictment charging one count of bank fraud, announced U.S. Attorney Sarah R. Saldaña of the Northern District of Texas. Head made his initial appearance in federal court on Friday, before U.S. Magistrate Judge Jeffrey L. Cureton. He pleaded not guilty to the charge and was released on a personal recognizance bond. As a condition of his bond, Head must disclose the nature of the pending charge to any employer or potential employer that will allow him access to personal financial or identifying information. A trial date of August 20, 2012, before U.S. District Judge John McBryde, was set.
According to the indictment, Head was employed as a Personal Banker at the Wachovia Bank and Wells Fargo Bank located at 525 Carroll Street in Fort Worth. Wells Fargo Bank acquired Wachovia Bank in 2010; Head was hired in September 2005. As a Personal Banker, Head had full access to customers' bank accounts.
The indictment alleges that from April 2009 until July 29, 2011, Head ran a scheme to defraud the banks. As part of his scheme, he created two Wachovia personal bank accounts under customer "K.F.'s" name, without her knowledge, authority and permission. Then, acting in a fiduciary capacity, he electronically transferred large amounts of money from K.F.'s legitimate bank accounts into the fraudulent accounts he had created. Head opened and linked a debit card to the fraudulent accounts and used this card to withdraw cash and make personal expenditures. Head continued to regularly transfer money from K.F.'s legitimate accounts to the fraudulent accounts and made efforts to conceal the existence of the fraudulent accounts.
The indictment alleges that the bank's losses, due to Head's unauthorized transactions, exceeded $250,000.
An indictment is an accusation by a federal grand jury, and a defendant is entitled to the presumption of innocence unless proven guilty. However, if convicted, bank fraud carries a maximum statutory sentence of 30 years in prison and a $1 million fine. Restitution could be ordered. The indictment also includes a forfeiture allegation which would require Head, upon conviction, to forfeit at least $250,000 to the U.S., representing the amount of proceeds he obtained as a result of the offense.
The case is being investigated by the U.S. Secret Service. Assistant U.S. Attorney Christopher R. Wolfe is in charge of the prosecution.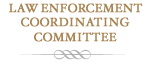 Training and seminars for Federal, State, and Local Law Enforcement Agencies.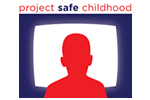 Help us combat the proliferation of sexual exploitation crimes against children.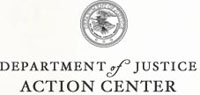 Locate a Prison, Inmate, or Sex Offender
Report Waste, Fraud, Abuse or Misconduct to the Inspector General
Find Help and Information for Crime Victims
Register, Apply for Permits, or Request Records
Identify Our Most Wanted Fugitives
Report and Identify Missing Persons