Hospital Self-Discloses Conduct and Agrees to Pay More Than $3.5 Million to Resolve Allegations That It Submitted False Medicare and Medicaid Claims
June 1, 2012
DALLAS - Florida Medical Center, aka Northshore Medical Center – FMC Campus (FMC), agreed to pay the U.S. and Florida $3,511,236.80 to resolve allegations that it violated the civil False Claims Act, announced U.S. Attorney Sarah R. Saldaña of the Northern District of Texas. The U.S. contends FMC caused improper claims to be submitted to the Medicare and Florida Medicaid programs for psychiatric-related items and services between 2002 and 2009. FMC fully cooperated with the U.S., and by settling, did not admit any wrongdoing or liability.
FMC submitted a voluntary self-disclosure to the Office of Inspector General for the Department of Health and Human Services (OIG) and U.S. Attorney's Office in late 2010. The self-disclosure, discovered by the hospital's compliance program, prompted an investigation. Based upon interviews, billing documentation, and audited patient records provided by FMC, the U.S. alleged FMC knowingly caused the submission of false claims to the Medicare and Medicaid programs. The U.S. contends that FMC submitted for payment claims between 2003 through 2009 for adult psychiatric partial hospitalization program services that failed to satisfy admission and/or continued stay coverage criteria.
U.S. Attorney Saldaña praised the efforts of the OIG in resolving this matter. The case was handled by Assistant U.S. Attorney Sean McKenna.
The United States encourages all health care providers to self-disclose any known violations that have resulted in the submission to federal health care programs of improper claims. The OIG formally accepts such disclosures through its Provider Self-Disclosure Protocol, while other programs and U.S. Attorneys' Offices also accept such disclosures. Information related to self-disclosures to the OIG can be found at: http://oig.hhs.gov/compliance/self-disclosure-info/index.asp.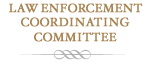 Training and seminars for Federal, State, and Local Law Enforcement Agencies.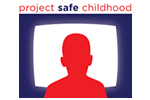 Help us combat the proliferation of sexual exploitation crimes against children.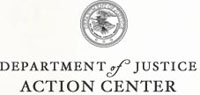 Locate a Prison, Inmate, or Sex Offender
Report Waste, Fraud, Abuse or Misconduct to the Inspector General
Find Help and Information for Crime Victims
Register, Apply for Permits, or Request Records
Identify Our Most Wanted Fugitives
Report and Identify Missing Persons