Patient Recruiter for a Dallas Home Health Care Agency is Sentenced to 33 Months in Federal Prison for Her Role in Conspiracy to Defraud Medicare and Medicaid
June 28, 2012
DALLAS — Ollie Futrell, the patient recruiter for Alliance Healthcare Services, L.P., a Dallas home health care agency, was sentenced this afternoon by U.S. District Judge Jane J. Boyle to 33 months in federal prison and ordered to pay $853,702 in restitution for her role in a scheme to defraud Medicare and Medicaid of approximately $1 million. Today's announcement was made by U.S. Attorney Sarah R. Saldaña of the Northern District of Texas.
Futrell, 56, of Garland, Texas, pleaded guilty in December 2011 to one count of conspiracy to commit health care fraud. Co-conspirators in the case, Alliance owners Ernest Amadi, 53, and his wife, Edith Amadi, 49, both of Wylie, Texas, and George Opurum, 60, and his wife, Agatha Opurum, 53, both of Richardson, Texas, each pleaded guilty to the same offense and will be sentenced at later dates. Each faces a maximum statutory sentence of 10 years in prison, a $250,000 fine and restitution.
According to court documents, Ernest Amadi was the chief executive officer of Alliance, which was located on Estate Lane in Dallas. George Opurum was the chief financial officer and alternate administrator of Alliance. Edith Amadi and Agatha Opurum were both nurses at Alliance.
As part of the conspiracy, from November 2008 through mid-February 2011, Alliance submitted claims to Medicare for home health services purportedly provided to Medicare beneficiaries. According to court documents, Alliance employees, including the owners, falsified Medicare documentation and skilled nursing notes indicating that the patients were homebound and eligible for home health care services. In fact, the majority of Alliance patients were not eligible for the services because they were not homebound. According to court documents, Alliance employees and owners falsified time sheets and patient visit logs for services that were not adequately rendered or were never provided at all. Alliance then billed Medicare as if the services were adequately provided.
Further, according to documents filed in the case, Alliance owners conspired with Futrell to recruit Medicare patients for the company so Alliance could increase its Medicare billing and revenue. Futrell was paid cash by Alliance owners. She recruited Medicare beneficiaries in a variety of ways and initiated Alliance services for them. Futrell agreed to pay patients kickbacks so that they would continue to use Alliance. Often, she would pay patients $100 per month to continue to receive home health care from Alliance. Alliance owners knew about, and at times facilitated, these kickbacks.
The case is being prosecuted by Assistant U.S. Attorney Katherine E. Pfeifle of the U.S. Attorney's Office in Dallas and Trial Attorney Benjamin A. O'Neil of the Fraud Section in the Justice Department's Criminal Division. The U.S. Department of Health and Human Services - Office of the Inspector General, the FBI and the Texas Attorney General's Medicaid Fraud Control Unit investigated.
Since their inception in March 2007, Medicare Fraud Strike Force operations in nine locations have charged more than 1,330 defendants who collectively have falsely billed the Medicare program for more than $4 billion. In addition, the HHS Centers for Medicare and Medicaid Services, working in conjunction with the HHS-OIG, are taking steps to increase accountability and decrease the presence of fraudulent providers.
To learn more about the Health Care Fraud Prevention and Enforcement Action Team (HEAT), go to: www.stopmedicarefraud.gov.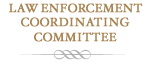 Training and seminars for Federal, State, and Local Law Enforcement Agencies.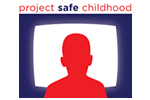 Help us combat the proliferation of sexual exploitation crimes against children.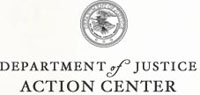 Locate a Prison, Inmate, or Sex Offender
Report Waste, Fraud, Abuse or Misconduct to the Inspector General
Find Help and Information for Crime Victims
Register, Apply for Permits, or Request Records
Identify Our Most Wanted Fugitives
Report and Identify Missing Persons