Dallas Man Sentenced to 33 Months in Federal Prison Following Convictions in Two Federal Cases
June 29, 2012
Defendant Impersonated a Federal Agent and Called Bomb Threat into DFW Airport and Filed Multiple Federal Tax Returns Containing False Information
DALLAS — Phillip Francis Busch, 47, of Dallas, was sentenced this afternoon by Chief U.S. District Judge Sidney A. Fitzwater to a total of 33 months in federal prison, two years of supervised release and ordered to pay $188,348 in restitution, following his guilty pleas on March 16, 2012, in two separate federal cases, announced U.S. Attorney Sarah R. Saldaña of the Northern District of Texas.
In the first case, Busch pleaded guilty to four counts of filing false, fictitious or fraudulent claims. According to the factual resume filed in the case, Busch admitted that beginning in February 2009, he intentionally filed multiple tax returns with the Internal Revenue Service (IRS) that contained false information, and did so to receive refunds to which he was not entitled. For example, in four returns, Busch reported more than $700,000 in fictional charitable contributions to a charity called "Kids Against Cancer." As a result of Busch filing the fraudulent tax returns, he received more than $180,000 in refunds from the IRS.
In the second case, Busch pleaded guilty to one count of maliciously conveying false information. He admitted that on February 16, 2010, he traveled from Dallas to Miami, Florida, where he phoned the Dallas-Fort Worth (DFW) International Airport Operations Center, identified himself as a special agent with the IRS, and advised the dispatch operator that "there is a bomb in every terminal in the airport." Busch used the specific name of the IRS special agent who was investigating him for filing a series of fraudulent tax returns.
According to a detention order filed in the case, Busch and his wife had been charged by criminal complaint filed on February 10, 2010 with conspiring to defraud the U.S. by obtaining fraudulent income tax refunds. Law enforcement agents advised Busch that he and his wife should come to an IRS office on February 11, 2010, to pick up a refund check. That day, Busch's wife went into the IRS office and was subsequently arrested, while he remained in the car. He then drove away and refused to surrender. Law enforcement was later contacted by Busch's attorney who advised that Busch would voluntarily surrender on February 16, 2010. Busch, however, did not surrender.
When law enforcement investigated bomb threats made to DFW and Miami airports on February 16, 2010, they traced the phone calls to a cell phone registered to Busch's wife, but in Busch's possession. Busch was arrested in Miami on February 17, 2010.
According to court documents, Busch's wife, Tamara Whitman, aka "Tamara Busch," was sentenced in April 2011 to one year and one day in federal prison and ordered to pay approximately $188,300 in restitution, following her guilty plea in January 2011 to one count of filing false, fictitious or fraudulent claims.
The cases were investigated by IRS Criminal Investigation and were prosecuted by Deputy Criminal Chief Assistant U.S. Attorney Rick Calvert.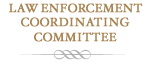 Training and seminars for Federal, State, and Local Law Enforcement Agencies.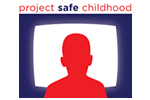 Help us combat the proliferation of sexual exploitation crimes against children.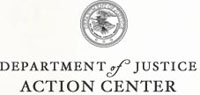 Locate a Prison, Inmate, or Sex Offender
Report Waste, Fraud, Abuse or Misconduct to the Inspector General
Find Help and Information for Crime Victims
Register, Apply for Permits, or Request Records
Identify Our Most Wanted Fugitives
Report and Identify Missing Persons