Federal Grand Jury Returns 23-Count Indictment Charging Eight Panhandle Residents for Their Roles in a Drug Distribution Conspiracy
June 5, 2012
AMARILLO, Texas — A 23-count indictment was returned today by a federal grand jury in Amarillo, Texas, that charges eight residents of the Texas panhandle with conspiracy to distribute and possess with intent to distribute cocaine, and other substantive felony drug offenses, announced U.S. Attorney Sarah R. Saldaña of the Northern District of Texas.
The indictment alleges that each of the following defendants, residents of Dumas, Amarillo, and Borger, Texas, ran a conspiracy from June 2010 to May 2012 to distribute and to possess with intent to distribute more than five kilograms of cocaine:
Victor Manuel Chavez, Jr., 28, Dumas
Carlos Martin Gonzales, 25, Dumas
Datra Chevalier Johnson, 26, formerly of Amarillo
Olen Clyde Cargill, II, 36, formerly of Dumas
Cosme Chavez, 47, Dumas
Sergio Ruben Ramirez, 42, Dumas
Carlos Carrasco, 40, Borger
Jose Elias Orozco, 48, Dumas
In addition, each of the defendants is charged with at least one substantive felony drug (cocaine, methamphetamine or marijuana) offense. Defendants Victor Chavez and Datra Chevalier Johnson are also each charged with possession of a firearm by a prohibited person. Six defendants were arrested last month on charges outlined in a federal criminal complaint. In conjunction with those arrests, law enforcement executed several search warrants and seized high-end vehicles, $10,000 in currency and approximately two kilograms of cocaine.
The investigation involved numerous undercover purchases involving significant quantities of cocaine, as well as quantities of methamphetamine and marijuana, and large sums of cash.
A federal indictment is an accusation by a grand jury and a defendant is entitled to the presumption of innocence unless proven guilty. If convicted, however, the conspiracy count carries a statutory sentence of at least 10 years and up to life in prison and a $10 million fine. The remaining substantive drug counts carry maximum statutory sentences of 5, 20 and 40 years in prison and fines between $250,000 and $5 million. The firearms count carries a maximum statutory sentence of 10 years in prison and a $250,000 fine.
The investigation is being led by the FBI with assistance from the Drug Enforcement Administration, the Bureau of Alcohol, Tobacco, Firearms and Explosives, and the Amarillo and Dumas Police Departments.
Assistant U.S. Attorney Vicki Lamberson is in charge of the prosecution.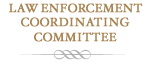 Training and seminars for Federal, State, and Local Law Enforcement Agencies.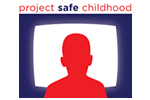 Help us combat the proliferation of sexual exploitation crimes against children.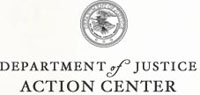 Locate a Prison, Inmate, or Sex Offender
Report Waste, Fraud, Abuse or Misconduct to the Inspector General
Find Help and Information for Crime Victims
Register, Apply for Permits, or Request Records
Identify Our Most Wanted Fugitives
Report and Identify Missing Persons