San Antonio, Texas, Man Arrested on Conspiracy to Distribute Cocaine and Marijuana
June 8, 2012
Defendant is Cousin of Former NFL Player Sam Hurd, Who is Under Indictment on Conspiracy to Distribute Cocaine Charges
DALLAS, Texas — Jesse Tyrone Chavful, 46, was arrested this week at his place of business in San Antonio, Texas, on a federal criminal complaint filed in the Northern District of Texas that charges conspiracy to possess with intent to distribute five kilograms or more of cocaine and 100 kilograms or more of marijuana, announced U.S. Attorney Sarah R. Saldaña of the Northern District of Texas. Chavful made his initial appearance in federal court in San Antonio yesterday, and was detained pending further court action. He will be transported to the Northern District of Texas, where it is expected that he will appear in U.S. District Court for probable cause and detention hearings. No date has yet been set for those hearings.
Chavful, according to the affidavit filed with the complaint, is the cousin of Sam Hurd, who, along with co-defendant Toby Lujan, was indicted in January 2012 in the Northern District of Texas on one count of conspiracy to possess with intent to distribute five kilograms or more of cocaine and one count of possession with intent to distribute 500 grams or more of cocaine. Hurd, 26, most recently of Lake Forest, Illinois, played professional football for the Chicago Bears and the Dallas Cowboys. He remains on bond, pending trial, which is set for August 6, 2012. Lujan also remains on bond.
According to the criminal complaint, in July 2011, a confidential informant (CI) advised special agents with U.S. Immigration and Customs Enforcement's (ICE) Homeland Security Investigations (HSI) that an individual, now known as Toby Lujan, was attempting to arrange the purchase of approximately four kilograms of cocaine for an unknown buyer, who was later identified as Hurd. At ICE HSI's direction, the CI coordinated a meeting with Lujan to purchase the cocaine. A coordinated traffic stop was arranged and a subsequent search of Lujan's vehicle revealed a canvas bag containing $88,000 in cash.
Lujan abandoned all interest in the currency and stated that the money belonged to Hurd. Hurd later attempted to retrieve the cash from HSI, stating that it was his but giving an implausible explanation for its presence in his vehicle. Neither Hurd or Lujan was arrested at that time and the cash seizure didn't halt their efforts to acquire cocaine.
Between the end of July through mid-December 2011, there were numerous calls and/or conversations between the CI and Lujan and/or the CI and Hurd that contained narcotics-related discussions and negotiations for future purchase. According to the complaint, in one conversation in December 2011, Hurd advised the CI that he was interested in purchasing five kilograms of cocaine and indicated that he was interested in setting up continued business with the CI and his associates. The CI advised Hurd that he/she would be in the Chicago area soon, after which Hurd said that he would be interested in meeting to negotiate prices, discuss quantities and establish a long-term business relationship.
On the evening of Wednesday, December 14, 2011, Hurd met with an ICE HSI undercover agent at a restaurant in Chicago, where Hurd negotiated the purchase of 10 kilograms of cocaine and 1,000 pounds of marijuana per week for distribution in the Chicago area. Hurd was arrested after he took possession of one kilogram of cocaine from the undercover agent.
In April 2012, ICE HSI agents learned from a CI that between 1998 and 1999, this individual had supplied Chavful with numerous shipments of large quantities of marijuana, but that they had stopped communicating for several years after Chavful's arrest. This individual stated that in October 2011, at the direction of the Drug Enforcement Administration, he/she met with Chavful at his place of business located on New Braunfels Avenue, in San Antonio. Chavel showed a photo of Hurd, as well as a Hurd jersey, and stated that Hurd, his cousin, played professional football. Chavful proceeded to negotiate to purchase 10 to 15 kilograms of cocaine, as well as marijuana, on behalf of Hurd, whom he referred to as his "little cousin Sam."
Late last month, CIs met with Chavful at his place of business in San Antonio, where Chavful stated that he wanted to buy 10 kilograms of cocaine. Chavful showed them a bundle of marijuana that he had, noting its poor quality. After negotiations, Chavel concluded by requesting five kilograms of cocaine and 200 pounds of marijuana, explaining that he needed to make about $200,000.
Approximately two weeks later, a CI met Chavful at his place of business and informed Chavful that he had the five kilograms of cocaine and 250 pounds of marijuana that Chavful wanted. Chavful then told the individual that he hoped it was better quality than what he already had. Chavful said that he'd have the back gate unlocked so that the delivery could be made at the back door of the business. Shortly thereafter, the undercover agent arrived with the delivery and the individual who had unlocked the gate began to unload the five kilograms of cocaine and 200 pounds of marijuana, concealed in green duffle-like bags, and placed them inside Chavful's place of business. When that individual saw uniformed police officers arrive, he fled, but was soon apprehended. Chavful was arrested at his business.
A federal criminal complaint is a written statement of the essential facts of the offenses charged, and must be made under oath before a magistrate judge; a federal indictment is an accusation by a grand jury. A defendant is entitled to the presumption of innocence unless proven guilty. If convicted, however, the conspiracy count carries a statutory sentence of not less than 10 years and up to life in prison and a $10 million fine.
ICE HSI is in charge of the investigation. Deputy Criminal Chief Assistant U.S. Attorney Gary Tromblay and Assistant U.S. Attorney John Kull are in charge of the prosecution.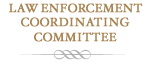 Training and seminars for Federal, State, and Local Law Enforcement Agencies.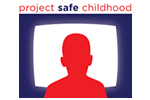 Help us combat the proliferation of sexual exploitation crimes against children.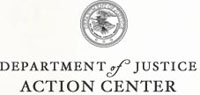 Locate a Prison, Inmate, or Sex Offender
Report Waste, Fraud, Abuse or Misconduct to the Inspector General
Find Help and Information for Crime Victims
Register, Apply for Permits, or Request Records
Identify Our Most Wanted Fugitives
Report and Identify Missing Persons