Former Branch Manager at Bank of America in River Oaks, Texas, Pleads Guilty to One Count of Bank Fraud - Faces Up to 30 Years in Federal Prison
March 29, 2012
FORT WORTH, Texas — Pamela Kay Cobb, 30, appeared yesterday in U.S. District Court in Fort Worth, Texas, before U.S. Magistrate Jeffrey L. Cureton, and pleaded guilty to one count of bank fraud, announced U.S. Attorney Sarah R. Saldaña of the Northern District of Texas. Cobb, who is also known as Pamela Crabb and Pamela Engles, faces a maximum statutory sentence of 30 years in prison, a $1 million fine and restitution. She will remain on bond pending sentencing before U.S. District Judge Terry R. Means on September 24, 2012.
According to documents filed in the case, Cobb was hired by Bank of America (BOA) in 1996 and worked at the BOA branch in River Oaks, Texas. She was promoted from Personal Banker to Assistant Branch Manager and then to Branch Manager. Because of her positions at the bank, she had full access to customers' bank accounts.
Cobb admitted running her bank fraud scheme from 2002 to April 20, 2011, and using several means to execute the scheme. For example, she fraudulently used customers' names and bank account numbers to fill out withdrawal slips, which served as formal requests for cash, and sometimes even forged customers' signatures. Also, acting in a supervisory capacity, she withdrew customers' cash through her employee tellers, sometimes informing the tellers that she was withdrawing cash for the customer and occasionally saying that the customer was waiting in her office. Tellers did not question the legitimacy of the transactions because they trusted Cobb. Cobb withdrew no more than $10,000 per transaction to avoid Currency Transaction Reports which banks are required to file for transactions exceeding $10,000.
Cobb victimized customers with whom she had a long-standing relationship, knowing that the customers would not suspect her of wrongdoing. If a customer complained of an improper transaction, Cobb immediately refunded their account with money stolen from other customers' accounts. This response further served to confirm her customers' trust in her.
Cobb' unauthorized transactions totaled more than $2 million; BOA River Oaks' losses, due to Cobb's fraud, exceeded $1 million. Cobb admitted using the stolen money for personal expenses including vacations, clothing, jewelry and land purchases.
The case was investigated by the FBI. The prosecution is being handled by Assistant U.S. Attorney Christopher R. Wolfe.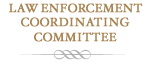 Training and seminars for Federal, State, and Local Law Enforcement Agencies.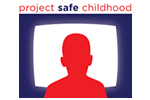 Help us combat the proliferation of sexual exploitation crimes against children.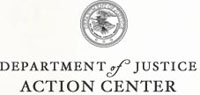 Locate a Prison, Inmate, or Sex Offender
Report Waste, Fraud, Abuse or Misconduct to the Inspector General
Find Help and Information for Crime Victims
Register, Apply for Permits, or Request Records
Identify Our Most Wanted Fugitives
Report and Identify Missing Persons