Former Tax Preparer in Richardson, Texas, Pleads Guilty to Federal Tax Evasion
March 30, 2012
Defendant Was Arrested at DFW Airport as She Prepared to Board a Flight to Nigeria
DALLAS — Roberta Olaka, the former owner of a tax preparation business in Richardson, Texas, pleaded guilty before U.S. District Judge Reed C. O'Connor to one count of tax evasion, announced U.S. Attorney Sarah R. Saldaña of the Northern District of Texas. Olaka, who has been in custody since her arrest on November 29, 2011, faces a maximum statutory sentence of five years in prison and a $250,000 fine. Sentencing is set for July 12, 2012, before Judge O'Connor.
According to the factual resume filed in the case, since 2006, Roberta Olaka and her husband, Cyril Olaka, owned and operated Business Dynamics, a tax preparation business located at 777 South Central Expressway in Richardson. According to a detention order entered by the Court on December 1, 2011, Roberta Olaka was arrested at DFW airport as she prepared to board a flight to Nigeria - just a few days after being informed that she was a target of a grand jury investigation. That same detention order notes that Cyril Olaka, who was also indicted for his role, has left the district and is currently in Nigeria.
According to the factual resume filed in the case, both Roberta and Cyril Olaka filed federal tax returns on behalf of individual taxpayers and used a bank in Louisville, Kentucky, as a refund anticipation loan bank. IRS-issued refunds were directed to a designated account at the bank, which deducted Business Dynamics' preparation fee and then paid the taxpayer the balance of the refund - either by wire transfer or check. The bank then transferred the preparation fee to an account in the name of Business Dynamics at Bank of Texas.
The factual resume further states that the total sum of preparation fees deposited into the account at Bank of Texas for 2007, 2008 and 2009 was approximately $478,755. Many of these fees resulted from returns Roberta and Cyril Olaka prepared that included false or inflated deductions and credits which thereby inflated both the refund to the taxpayer and the preparation fee.
In addition, according to the factual resume, Roberta and Cyril Olaka failed to declare as gross receipts on their joint income tax returns a substantial portion of the deposits made by the bank in Louisville into the Bank of Texas account.
The case was investigated by the Internal Revenue Service - Criminal Investigation and is being prosecuted by Assistant U.S. Attorney Christopher Stokes.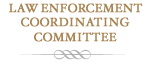 Training and seminars for Federal, State, and Local Law Enforcement Agencies.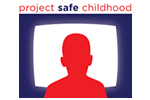 Help us combat the proliferation of sexual exploitation crimes against children.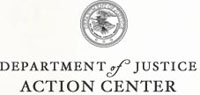 Locate a Prison, Inmate, or Sex Offender
Report Waste, Fraud, Abuse or Misconduct to the Inspector General
Find Help and Information for Crime Victims
Register, Apply for Permits, or Request Records
Identify Our Most Wanted Fugitives
Report and Identify Missing Persons