Alleged Machete-Wielding Bank Robber Charged With Robbing Comerica Bank in Dallas
May 2, 2012
DALLAS — Gregory Shelby, 27, has been charged in a federal criminal complaint filed today with robbing a Comerica Bank in Dallas yesterday, announced U.S. Attorney Sarah R. Saldaña of the Northern District of Texas. Shelby made his initial appearance in federal court this afternoon before U.S. Magistrate Judge Irma C. Ramirez who ordered that he remain in custody pending a detention and probable cause hearing set for May 9, 2012.
According to the complaint filed in the case, yesterday morning a man entered the Comerica Bank, located at 11155 Garland Road in Dallas, approached a teller at the counter, threw a green plastic bag on the counter and stated, "Give me $45,000 in cash." The man then pulled out a weapon, that appeared to be a machete, from a cardboard box that he held underneath his arm. Fearing for her life, the teller complied with the man's demands and began removing money from her cash drawer. As she was removing the money and placing it inside the bag, the man told her, "That's enough." The man then took the bag and left the bank.
Officers with the Dallas Police Department (DPD) responded to the robbery and shortly thereafter captured the bank robber, identified as Gregory Shelby, not far from the bank. He was in possession of some of the currency that had been stolen from the bank.
A federal complaint is a written statement of the essential facts of the offenses charged, and must be made under oath before a magistrate judge. A defendant is presumed innocent unless proven guilty. The government has 30 days to present the matter to a grand jury. The maximum statutory sentence for one count of bank robbery, as presently charged, is 20 years in prison and a $250,000 fine.
The investigation is being conducted by the FBI and the DPD. Assistant U.S. Attorney Camille Sparks is in charge of the prosecution.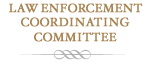 Training and seminars for Federal, State, and Local Law Enforcement Agencies.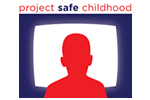 Help us combat the proliferation of sexual exploitation crimes against children.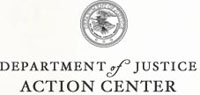 Locate a Prison, Inmate, or Sex Offender
Report Waste, Fraud, Abuse or Misconduct to the Inspector General
Find Help and Information for Crime Victims
Register, Apply for Permits, or Request Records
Identify Our Most Wanted Fugitives
Report and Identify Missing Persons