Dallas Couple Sentenced to Lengthy Federal Prison Terms on Conspiracy, Obstruction of Justice and Firearms Convictions
May 31, 2012
Moses Coppin Robbed Women at Gunpoint in Oak Lawn
DALLAS — Moses Coppin, and his girlfriend, Tameka Estelle Bennett, who were convicted at trial in December 2011 on conspiracy, obstruction of justice and firearms charges stemming from Coppins' armed robbery of two women in a residence in the Oak Lawn area of Dallas, were sentenced yesterday by U.S. District Judge Ed Kinkeade. Noting their extensive criminal histories, Judge Kinkeade varied upward in the U.S. Sentencing Guidelines and sentenced Coppin to 360 months (30 years) and Bennett to180 months (15 years) in federal prison. The announcement was made today by U.S. Attorney Sarah R. Saldaña of the Northern District of Texas.
Specifically, the jury convicted both Coppin, 31, and Bennett, 37, on one count of conspiracy to obstruct justice through evidence concealment and one count of aiding and abetting obstruction of justice through evidence concealment. In addition, Coppin was convicted on one count of being a felon in possession of a firearm. Bennett was also convicted on one count of obstruction of justice and one count of being a felon in possession of a firearm.
Coppin, along with an accomplice, using a ruse to gain access, committed the armed robbery of two women at a residence in Oak Lawn on October 29, 2010. Coppin and his accomplice threatened the women at gunpoint and stole numerous valuable items, including a safe and jewelry, from the residence. Coppin was arrested on November 3, 2010, and had in his possession the firearm he used in the robbery.
Coppin took the stolen safe to Bennett's house in Dallas, and later torched it. He gave Bennett 34 pieces of the stolen jewelry, as well as three firearms, but kept the firearm he used in the robbery. Bennett got rid of the torched safe the night Coppin was arrested. She then relocated from Dallas to Lancaster, taking guns and stolen jewelry with her and burying them adjacent to her property in Lancaster.
In April 2011, pursuant to a state search warrant, law enforcement dug up Bennett's back yard, but did not find the property. Testimony showed that the night after the officers completed their unsuccessful search of the property, she dug up the guns and jewelry and moved them several times before hiding the jewelry and small firearm by sewing them into a mattress and hiding the two long-barreled firearms under a floorboard in her closet.
In recorded jail conversations between Coppin and Bennett, they discussed finding someone to falsify information, or provide false testimony, as to how the firearm got into Coppin's car before he was arrested. In fact, testimony showed that Bennett approached an individual and offered to pay him if he would provide false testimony.
Evidence presented also showed that Bennet had removed some data from Coppin's phone before police could retrieve the phone, but when it was later examined, there were two photographs of women wearing the victim's stolen jewelry.
The case was investigated by the Dallas Police Department, the Bureau of Alcohol, Tobacco, Firearms and Explosives, the Lancaster Police Department and the Ellis County Sheriff's Office.
Assistant U.S. Attorneys Cara Foos Pierce and Brandon McCarthy prosecuted.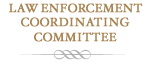 Training and seminars for Federal, State, and Local Law Enforcement Agencies.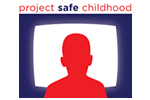 Help us combat the proliferation of sexual exploitation crimes against children.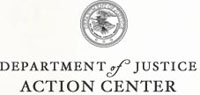 Locate a Prison, Inmate, or Sex Offender
Report Waste, Fraud, Abuse or Misconduct to the Inspector General
Find Help and Information for Crime Victims
Register, Apply for Permits, or Request Records
Identify Our Most Wanted Fugitives
Report and Identify Missing Persons