Amarillo, Texas, Man Remains in Federal Custody Following His Arrest for International Parental Kidnapping
May 7, 2012
AMARILLO, Texas — An Amarillo, Texas, resident, Badr Djelti, 35, has been arrested by the FBI and charged in a federal felony complaint with parental kidnapping, announced U.S. Attorney Sarah R. Saldaña of the Northern District of Texas. Djelti made his initial appearance in court this afternoon and was detained pending further court action.
According to the affidavit filed with the complaint, on December 13, 2011, Djelti, a citizen of Algeria who is legally residing in the U.S., allegedly kidnapped his two-year-old child, taking the child to Algeria with the intent to obstruct the lawful exercise of parental rights. On approximately January 13, 2012, Djelti returned to the U.S., but he did not bring the child back with him, and told his wife, a U.S. citizen, that he had left their child with his parents in Algeria. Djelti and his wife separated in August 2010 — two months after the birth of their child.
On April 19, 2012, following a court hearing, a judge in the 320th Judicial District Court of Potter County, Texas, ordered that Djelti make flight arrangements to Algeria within 48 hours and return the child to the mother at the Amarillo Police Department at 5:00 p.m. on April 26, 2012. In that order, the judge found that Djelti has a history or pattern of family violence, but that awarding Djelti access to the child would not endanger the child's welfare. However, Djelti asked his wife's attorney for more time so that he could take his final exams at Amarillo College. They agreed and Djelti e-mailed his wife's attorney a receipt showing that he had purchased a plane ticket to depart Amarillo on May 13, 2012, and return with their child on May 29, 2012.
The affidavit further states that Djelti's wife heard one of Djelti's co-workers state that Djelti does not intend to return to the U.S. with the child. A witness, according to the complaint, stated that he/she recently heard Djelti tell customers that once his semester finals are over, he is going back to Algeria to be with his child and indicating that he would not be bringing the child back to the U.S.
A federal complaint is a written statement of the essential facts of the offenses charged, and must be made under oath before a magistrate judge. A defendant is entitled to the presumption of innocence until proven guilty. If convicted of this offense as charged, however, Djelti faces a maximum statutory sentence of three years in prison and a $250,000 fine. The U.S. Attorney's office has 30 days to present the matter to a grand jury for indictment.
The investigation is being conducted by the FBI. Assistant U.S. Attorney Christy Drake of the U.S. Attorney's Office in Amarillo, is in charge of the prosecution.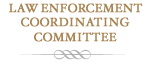 Training and seminars for Federal, State, and Local Law Enforcement Agencies.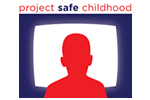 Help us combat the proliferation of sexual exploitation crimes against children.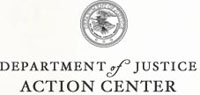 Locate a Prison, Inmate, or Sex Offender
Report Waste, Fraud, Abuse or Misconduct to the Inspector General
Find Help and Information for Crime Victims
Register, Apply for Permits, or Request Records
Identify Our Most Wanted Fugitives
Report and Identify Missing Persons