Tax Preparation Business Owner/Manager and Employees Charged in Federal Indictment With Conspiring to Defraud the U.S. and Other Related Offenses
November 15, 2012
Action E-File Services Had Several Locations in Texas
DALLAS — Five tax preparers, Carolyn Joy Clark, Mickey Joe Perez, Frances Rodriguez Pineda, Maritza Munoz Villanueva and Clara Elizabeth Carcamo, have been charged in a federal indictment returned by a grand jury in Dallas last week and unsealed yesterday, with conspiracy to defraud the United States and other related offenses, announced U.S. Attorney Sarah R. Saldaña of the Northern District of Texas. Three of the defendants, Pineda, Villanueva and Carcamo, were arrested yesterday, appeared in federal court in Dallas and were released on bond. It is anticipated that Clark and Perez will surrender to federal authorities today.
According to the indictment, Clark was the co-owner and manager of a tax return preparation business known as Action E-File Services (Action). Action had several locations in Texas, including one located on N. MacArthur Blvd., and one on S. MacArthur Blvd., in Irving, Texas. All five defendants worked as tax preparers at Action. Pineda began working at Action in 2000 and Perez, Villanueva and Carcamo began in 2005. Perez became manager of the S. MacArthur Blvd. location in 2010.
The indictment alleges that from 2008 to March 2010, Clark and her employees conspired to defraud the United States with regard to the computation, assessment and collection of income taxes. Acting in concert, and under Clark's direction and with her encouragement and assistance, according to the indictment, the defendants routinely prepared and caused to be electronically filed with the Internal Revenue Service (IRS) individual income tax returns that contained numerous fraudulent and fictitious items — including Schedule A itemized deductions, Schedule C losses, education credits, energy credits, child care credits and false dependents — all of which was intended to cause the IRS to pay false and fraudulent refunds.
Each of the defendants is charged with one count of conspiracy to defraud the U.S. In addition, defendants Clark, Perez, Pineda and Carcamo are also each charged with five counts of aiding and assisting in the preparation and presentation of false and fraudulent individual income tax returns. Defendant Villanueva is also charged with four counts of the same.
In a related civil matter, U.S. v. Maritza Villanueva, 3:10-CV-1660-B, the U.S. filed a complaint against Villanueva, in August 2010, alleging that in working for Action, in Irving, she aided taxpayers in improperly reducing their federal income tax liability. The complaint also alleged that Villanueva filed 2,614 returns in 2008, 2,710 in 2009 and 1,975 in 2010 and failed to keep records concerning her clients as required by law. The complaint also alleged that she listed a false social security number for herself, as a paid tax preparer, on every return reviewed. According to the Stipulated Judgment of Permanent Injunction filed in the case on December 9, 2010, Villanueva was enjoined from, among other things, preparing, assisting in the preparation of or filing federal income tax returns for any person other than herself and providing tax advice or taxes services for compensation.
An indictment is an accusation by a federal grand jury, and a defendant is entitled to the presumption of innocence unless proven guilty. Upon conviction, however, the conspiracy count carries a maximum penalty of five years in prison and a $250,000 fine. Each of the aiding and assisting counts carries a maximum penalty of three years in prison and a $250,000 fine, upon conviction. Restitution could also be ordered.
The investigation is being conducted by IRS Criminal Investigation. Assistant U.S. Attorney Christopher Stokes is in charge of the prosecution.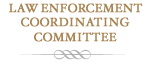 Training and seminars for Federal, State, and Local Law Enforcement Agencies.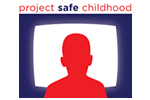 Help us combat the proliferation of sexual exploitation crimes against children.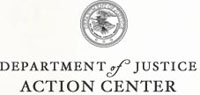 Locate a Prison, Inmate, or Sex Offender
Report Waste, Fraud, Abuse or Misconduct to the Inspector General
Find Help and Information for Crime Victims
Register, Apply for Permits, or Request Records
Identify Our Most Wanted Fugitives
Report and Identify Missing Persons