Defendants Sentenced in Credit Card Skimming Case
November 16, 2012
FORT WORTH, Texas — The final two defendants convicted in a credit card skimming case, Olecia Toliver, 30, and Roger Winston, 32, were sentenced today, to 70 months and 33 months, respectively, by U.S. District Judge John McBryde. Two other defendants convicted in the case, Joel Limbrick, 37, and Kim Curry, 42, were sentenced last month by Judge McBryde to 180 months and 100 months respectively. Today's announcement was made by U.S. Attorney Sarah R. Saldaña of the Northern District of Texas.
Toliver pleaded guilty to one count of conspiracy to use unauthorized access devices. Winston pleaded guilty to one count of use of an unauthorized access device. Limbrick and Curry each pleaded guilty to one count of possession of access device-making equipment.
According to documents filed in the case, in February 2012, Limbrick visited Toliver in her Bryan, Texas, apartment and showed her how a credit card skimmer works. They agreed that she would use a skimmer during her employment at What-a-Burger, in Bryan. Acting according to plan, Toliver stole credit card numbers from restaurant customers and provided the numbers to Limbrick, who in return provided her with counterfeit credit cards, using some of the stolen numbers, which she used and attempted to use.
In early 2012, Winston and Curry used credit card skimming equipment given to them by Curry, or her cousin, Limbrick, to steal credit card numbers from unsuspecting patrons at the restaurants where they worked. Again, in return for providing him with the credit card numbers, Limbrick provided them with counterfeit credit cards, using some of the stolen numbers, which they used or attempted to use. In fact, when Curry was arrested at the IHOP in Arlington, Texas, she had a credit card skimming device in her apron.
In March 2012, when law enforcement executed a search warrant at Limbrick's home in Lancaster, Texas, they discovered that Limbrick had credit card skimmers, a credit card reader, credit card encoders, as well as several laptop computers and electronic storage devices.
Law enforcement also executed a search warrant at Curry's home in Arlington in March 2012, and during the search, agents discovered approximately 20 credit cards containing stolen information, a laptop computer and electronic tablets.
The case was investigated by the U.S. Secret Service. Assistant U.S. Attorney Matthew J. Gulde was in charge of the prosecution.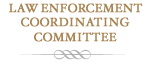 Training and seminars for Federal, State, and Local Law Enforcement Agencies.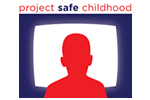 Help us combat the proliferation of sexual exploitation crimes against children.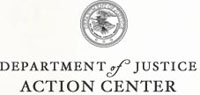 Locate a Prison, Inmate, or Sex Offender
Report Waste, Fraud, Abuse or Misconduct to the Inspector General
Find Help and Information for Crime Victims
Register, Apply for Permits, or Request Records
Identify Our Most Wanted Fugitives
Report and Identify Missing Persons