Two Individuals Indicted in Tax Refund Conspiracy
November 29, 2012
Defendants Filed Approximately 50 Tax Returns Fraudulently Claiming Approximately $400,000 in First Time Home Buyer Credits
DALLAS — An indictment was unsealed today that charges Shaunthina Daniel Rushing and Tommy Dean Turner with conspiring to defraud the U.S. by filing false, fictitious or fraudulent claims for federal tax refunds, announced U.S. Attorney Sarah R. Saldaña of the Northern District of Texas. Turner has made his initial appearance in federal court and was detained, pending a detention hearing set for tomorrow, Friday, November 30, 2012, at 2:00 p.m. before U.S. Magistrate Judge Renée Harris Toliver. Rushing is in presently in state custody and will make her initial appearance tomorrow before Judge Toliver.
The indictment alleges that since at least April 2009, Rushing and Turner conspired together to defraud the U.S., or more specifically the Internal Revenue Service (IRS), by obtaining payment of false and fictitious claims, in the form of federal tax refunds, by fraudulently claiming the First Time Home Buyer Credit (FTHBC). As part of the conspiracy, the indictment alleges that Rushing and Turner filed fraudulent tax returns in the names of individual tax payers that included Form 5405 that fraudulently represented that the taxpayers were entitled to claim a tax credit as a first-time home buyer.
In addition, to further the conspiracy, according to the indictment, Rushing and Turner opened bank accounts to receive the fraudulent tax refund checks; obtained and disbursed the proceeds from the fraudulent tax refund checks among themselves and others; maintained detailed records and logs identifying the fraudulent tax returns, money received and proceeds disbursement; and filed approximately 50 tax returns that fraudulent claimed the FTHBC, resulting in more than $400,000 in false claims.
In general, according to the provisions of the Housing and Economic Recovery Act of 2008, a person could claim the FTHBC if he or she purchased a main home after April 8, 2008, and before December 1, 2009, and did not own any other home during the previous three years prior to the purchase date. Qualifying taxpayers who purchased a home between January 1, 2009, and December 1, 2009, could claim up to $8,000 as the FTHBC. Qualified 2009 home buyers did not have to repay the credit, provided that the home remained their main residence for three years after the purchase date.
The eight-count indictment charges Rushing and Turner each with one count of conspiracy to file false, fictitious or fraudulent claims. It also charges Rushing with seven substantive counts of making false, fictitious or fraudulent claims. In each of those seven counts, the indictment alleges that Rushing filed an income tax return for an individual claiming the maximum $8,000 FTHBC.
An indictment is an accusation by a federal grand jury, and a defendant is entitled to the presumption of innocence unless proven guilty. However, upon conviction, the conspiracy count carries a maximum penalty of 10 years in federal prison and a $250,000 fine. Each of the seven substantive counts, upon conviction, carries a maximum penalty of five years in prison and a $250,000 fine. In addition, restitution could be ordered.
The case is being investigated by IRS Criminal Investigation. Assistant U.S. Attorney J. Nicholas Bunch and DOJ Tax Division Trial Attorney Robert A. Kemins are prosecuting.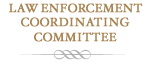 Training and seminars for Federal, State, and Local Law Enforcement Agencies.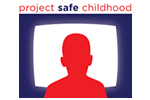 Help us combat the proliferation of sexual exploitation crimes against children.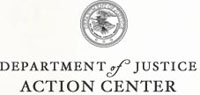 Locate a Prison, Inmate, or Sex Offender
Report Waste, Fraud, Abuse or Misconduct to the Inspector General
Find Help and Information for Crime Victims
Register, Apply for Permits, or Request Records
Identify Our Most Wanted Fugitives
Report and Identify Missing Persons