El Paso, Texas, Man Charged With Armed Robbery of Bank in Abilene, Texas
October 15, 2012
LUBBOCK, Texas — A federal criminal complaint was filed today charging Frank Esparza, Sr., 40, of El Paso, Texas, with robbing the First Bank Texas in Abilene, Texas, on September 27, 2012, announced U.S. Attorney Sarah R. Saldaña of the Northern District of Texas.
According to the affidavit filed with the complaint, the investigation following the armed bank robbery led to Esparza as a person of interest in the robbery, along with two other juvenile males. The investigation revealed that Esparza, a tractor/trailer driver for a company out of El Paso, arrived in Abilene on September 25, 2012, when his truck experienced mechanical problems. A few days later, while still in Abilene, Esparza contacted one of the juveniles and asked the juvenile to pick him up. The two juveniles picked up Esparza, who stated he needed money and wanted them to drive him to a bank that he could rob.
The three proceeded to Prosperity Bank in Abilene and Esparza instructed one of the juveniles to check out the interior of the bank and report back to him. The juvenile complied, but when Esparza tried to enter the bank, the front doors were locked. He met up with the juveniles again and told them to find another bank.
The three then proceeded to First Bank Texas and Esparza again instructed one of the juveniles to check out the bank's interior, which he did. At approximately 4:30 p.m., Esparza entered the bank brandishing a handgun and robbed it.
Law enforcement interviewed Esparza on October 9, 2012, while he was in custody on a parole violation. He claimed financial issues led him to him robbing the bank.
A federal complaint is a written statement of the essential facts of the offenses charged, and must be made under oath before a magistrate judge. A defendant is presumed innocent unless proven guilty. The government has 30 days to present the matter to a grand jury. The maximum statutory sentence for one count of bank robbery, however, as presently charged, is 20 years in prison and a $250,000 fine.
The investigation is being conducted by the FBI and the Abilene Police Department. Assistant U.S. Attorney Jeffrey R. Haag, of the U.S. Attorney's Office in Lubbock, Texas, is in charge of the prosecution.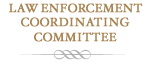 Training and seminars for Federal, State, and Local Law Enforcement Agencies.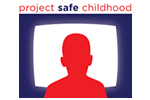 Help us combat the proliferation of sexual exploitation crimes against children.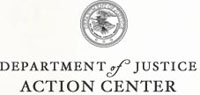 Locate a Prison, Inmate, or Sex Offender
Report Waste, Fraud, Abuse or Misconduct to the Inspector General
Find Help and Information for Crime Victims
Register, Apply for Permits, or Request Records
Identify Our Most Wanted Fugitives
Report and Identify Missing Persons