Bureau of Land Management Engineer Admits He Threatened to Assault, Kidnap or Murder a Federal Official
October 16, 2012
AMARILLO, Texas — Peter J. Madrid III, 38, of Albuquerque, New Mexico, pleaded guilty this afternoon in federal court in Amarillo, Texas, to one count of making a threat against a federal employee, announced U.S. Attorney Sarah R. Saldaña of the Northern District of Texas. He faces a maximum statutory sentence of one year in prison and a $100,000 fine. A sentencing date was not set.
Madrid is an engineer employed with the U.S. Department of Interior's Bureau of Land Management (BLM) Office in Amarillo.
According to plea documents filed in the case, in June and July 2012, Madrid threatened to assault and murder another BLM employee with the intent to retaliate against him for the performance of his official duties.
In July 2012, two BLM employees advised the FBI that Madrid was talking about killing them and other BLM employees and they feared Madrid would follow through on his statements. One of the employees said that when Madrid first started working at BLM, Madrid told this employee that he suspected another BLM employee was stalking him and following him to work. Madrid told the employee that he was going to run him that employee off the road, pull him out of the car, and beat him.
Several signed witness statements obtained during the investigation confirm that Madrid made threatening statements toward fellow BLM employees. For example, one employee states that Madrid said "if he had a gun, he'd kill" this employee. Another statement said that Madrid "seemed angry or upset about the treatment he was receiving from other co-workers" and stated "he wanted to kill them all." According to another statement, Madrid said "that if he had his 44 magnum up here he would take these people out."
The investigation is being conducted by the FBI. Assistant U.S. Attorney Christy L. Drake, of the U.S. Attorney's Office in Amarillo, is in charge of the prosecution.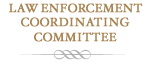 Training and seminars for Federal, State, and Local Law Enforcement Agencies.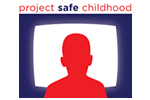 Help us combat the proliferation of sexual exploitation crimes against children.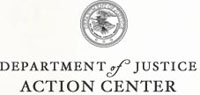 Locate a Prison, Inmate, or Sex Offender
Report Waste, Fraud, Abuse or Misconduct to the Inspector General
Find Help and Information for Crime Victims
Register, Apply for Permits, or Request Records
Identify Our Most Wanted Fugitives
Report and Identify Missing Persons