Ten Florida Residents Charged in Timeshare Telemarketing Fraud Conspiracy That Victimized Senior Citizens
October 17, 2012
DALLAS — Ten residents of the Orlando, Florida, area have been charged in a 26-count federal indictment, returned in the Northern District of Texas on October 3, 2012, and unsealed today, with operating a timeshare telemarketing fraud conspiracy. Six of the 10 defendants were arrested this morning by U.S. Postal Inspectors or surrendered to authorities. The apprehended defendants are making their initial court appearances this afternoon before a U.S. Magistrate Judge in federal court in Orlando. Today's announcement was made by U.S. Attorney Sarah R. Saldaña of the Northern District of Texas.
The indictment charges each of the below-named defendants, with one count of conspiracy to commit mail fraud, wire fraud and bank fraud:
Edmond Charles Burke, 32, of Sanford
Kari Lynn Cash, 43, of Winter Park
Fabian C. Fleifel, 42, of Winter Springs
Kevin Jacob Frater, 32 of Longwood
Bradley James Gomez, 33 of Longwood
Rani F. Khoury, 37 of Lake Mary
Courtney Darrell Lister, 37, of Oviedo
Joseph Bud Ramos, 25, of Orlando
Amanda Nadine Rizkallah, 30, of Oviedo
Eric Rosado, 33, of Orlando
In addition, defendants Burke, Fleifel and Khoury are each charged with 19 substantive counts of mail fraud in connection with telemarketing that victimized persons over age 55; defendants Burke, Cash, Fleifel, Khoury, Ramos and Rizkallah are also each charged with six counts of wire fraud in connection with telemarketing that victimized persons over age 55.
The indictment alleges that from July 2008 through June 2011, the defendants conspired together and with others to make unsolicited interstate telephone calls to owners of resort timeshare properties and induce them into paying fees associated with the bogus sale of their property. The defendants used names of several legitimate, well-respected companies to run their fraud, opened bank accounts and entered into merchant account agreements to process and collect funds raised in the scheme, and set up phony mailing addresses to collect funds that were mailed in by timeshare owners.
The indictment further alleges that the conspirators hired and trained telemarketers to work in boiler rooms they had set up. These telemarketers were instructed to call timeshare owners, using scripted sales pitches that falsely represented, for example, that a bona fide buyer was interested in buying their property, that the buyer had paid money into an escrow account, and that the buyer was ready to close on the property. The telemarketers advised the timeshare owners that they would receive all the funds from the sale within days, they must pay a one-time fee to cover the title search and other closing costs, and they would be refunded all fees paid if the sale did not close within 90 days.
After the conspirators obtained money from the timeshare owners, they made additional false and fraudulent statements to lull them and to keep them from investigating the transactions, complaining to law enforcement, or requesting charge backs to their credit cards.
An indictment is an accusation by a federal grand jury, and a defendant is entitled to the presumption of innocence unless proven guilty. If convicted, however, the conspiracy count carries a maximum penalty of 30 years in prison and a $1 million fine. Counts two through 20, charging mail fraud, and Counts 21 through 26, charging wire fraud, each carry a maximum penalty of 20 years in prison and a $250,000 fine. If the government proves that any of the counts affected a financial institution, then each such count carries a maximum penalty of 30 years in prison and a $1 million fine. Furthermore, if the government proves that the scheme involved telemarketing that victimized 10 or more persons over age 55, there is a potential for an enhanced penalty on each count of up to an additional 10 years in prison. The indictment also includes a forfeiture allegation which would require the defendants, if convicted, to forfeit proceeds traceable to their offenses.
The case is being investigated by the U.S. Postal Inspection Service and the Orlando Police Department. Assistant U.S. Attorney C.S. Heath is in charge of the prosecution.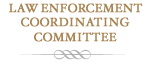 Training and seminars for Federal, State, and Local Law Enforcement Agencies.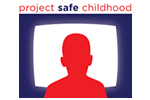 Help us combat the proliferation of sexual exploitation crimes against children.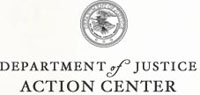 Locate a Prison, Inmate, or Sex Offender
Report Waste, Fraud, Abuse or Misconduct to the Inspector General
Find Help and Information for Crime Victims
Register, Apply for Permits, or Request Records
Identify Our Most Wanted Fugitives
Report and Identify Missing Persons