Federal Grand Jury Indicts Former Denton County Insurance Agent in Fraud
October 4, 2012
Defendant Used Elderly as Straw Buyers
DALLAS — A federal grand jury in Dallas returned an indictment late yesterday charging Vincent Bazemore, 38, formerly of Aubrey, Texas, with four counts of mail fraud related to a scheme he ran to defraud various life insurance companies, announced U.S. Attorney Sarah R. Saldaña of the Northern District of Texas. Bazemore is currently in federal prison where he is serving a five-year sentence for a securities fraud conviction in the District in 2009.
The indictment alleges that between October 2007 and April 2009, Bazemore, an insurance agent, engaged in a scheme to obtain substantial commissions by inducing life insurance companies to issue policies on applications of individuals who appeared to be wealthy and seeking insurance for estate planning purposes, when in fact, the applicants were of modest financial means, and the policies were intended to be transferred to investors.
The indictment alleges Bazemore solicited elderly individuals to apply for policies by representing that the life insurance was an investment with no financial cost or exposure and would result in a sizable monetary benefit to the individual's heirs. Bazemore would then prepare the applications and related documents, on behalf of the applicants, that contained forged signatures and falsified financial information to induce the life insurance companies into issuing the policies. Bazemore is also alleged to have submitted the false and fraudulent applications and related documents to financial institutions to obtain premium financing on the policies. In fact, the indictment alleges that the applicants were of modest financial means and that the policies were obtained for the purpose of being transferred to investors. Bazemore had agreements with insurance companies and managing agents which provided that he would receive, for each policy issued on an application he submitted, a commission of 95 to 105 percent of the first year's premium paid on the policy.
An indictment is an accusation by a federal grand jury, and a defendant is entitled to the presumption of innocence unless proven guilty. Upon conviction, however, the maximum statutory sentence for each count of mail fraud is 20 years in federal prison, a $250,000 fine and restitution.
The indictment also contains a penalty enhancement, alleging that Bazemore committed these offenses while he was on pre-trial release in the prior securities fraud case. Under this penalty enhancement, Bazemore is subject to an additional 10 years imprisonment to run consecutive to any sentence that he may receive on any of the mail fraud counts.
Today's announcement is part of efforts underway by President Obama's Financial Fraud Enforcement Task Force (FFETF) which was created in November 2009 to wage an aggressive, coordinated and proactive effort to investigate and prosecute financial crimes. With more than 20 federal agencies, 94 U.S. attorneys' offices and state and local partners, it's the broadest coalition of law enforcement, investigatory and regulatory agencies ever assembled to combat fraud. Since its formation, the task force has made great strides in facilitating increased investigation and prosecution of financial crimes; enhancing coordination and cooperation among federal, state and local authorities; addressing discrimination in the lending and financial markets and conducting outreach to the public, victims, financial institutions and other organizations. Over the past three fiscal years, the Justice Department has filed more than 10,000 financial fraud cases against nearly 15,000 defendants including more than 2,700 mortgage fraud defendants. For more information on the task force, visit http://www.stopfraud.gov/
The case is being investigated by the FBI and prosecuted by Assistant U.S. Attorney Christopher Stokes.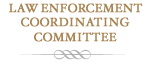 Training and seminars for Federal, State, and Local Law Enforcement Agencies.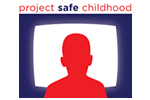 Help us combat the proliferation of sexual exploitation crimes against children.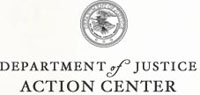 Locate a Prison, Inmate, or Sex Offender
Report Waste, Fraud, Abuse or Misconduct to the Inspector General
Find Help and Information for Crime Victims
Register, Apply for Permits, or Request Records
Identify Our Most Wanted Fugitives
Report and Identify Missing Persons