Last Defendant Sentenced in Methamphetamine Distribution Case
September 11, 2012
AMARILLO, Texas — Rodolpho Alcorta, Jr., 38, of Amarillo, was sentenced yesterday by U.S. District Judge Mary Lou Robinson to 200 months in federal prison, following his guilty plea in June 2012 to one count of possession with intent to distribute methamphetamine and aiding and abetting, announced U.S. Attorney Sarah R. Saldaña of the Northern District of Texas. Alcorta was the last defendant to be sentenced in this methamphetamine distribution case which was indicted in October 2009.
Four defendants in the case, all Amarillo residents, Victor Deangelo Brooks, Thomas Tallant, Kitprasong Chanthavong and Roberto Juan Martinez pleaded guilty to the same offense. Defendant Vongsavat Sayasane, also of Amarillo, was convicted at trial of the same offense. These defendants have been sentenced as follows:
Victor Deangelo Brooks, 29, 108 months
Thomas Tallant, 39, 200 months
Kitprasong Chanthavong, 40, 87 months
Roberto Juan Martinez, 36, 84 months
Vongsavat Sayasane, 41, 262 months
According to documents filed in the case, in June 2008, Brooks purchased 2,064 grams of methamphetamine from an informant working for the Drug Enforcement Administration (DEA), giving the informant $4,850 as partial payment. The purchase took place at the informant's home, which was under surveillance.
On September 13, 2008, Chanthavong drove a white 2002 Acura automobile from Amarillo to Dallas to pick up a quantity of methamphetamine. After arriving in Dallas, Chanthavong phoned Tallant, who instructed him to leave the vehicle, with the keys under the floor mat, in the parking lot of North Park Mall. While Chanthavong waited inside the mall, Tallant called him and told him that the vehicle was back in the parking lot and ready to be returned to Amarillo. On his way back to Amarillo, where he resided, Chanthavong was stopped for speeding in Donley County Texas, and law enforcement located a concealed compartment in the Acura that contained approximately three pounds of methamphetamine. Chanthavong admitted to law enforcement that when he reached Amarillo, he was to contact a person known as "Root," who was to pick up the Acura at his home. Under DEA supervision, Chanthavong called "Root" and told him to come and pick up the Acura. Shortly thereafter, Alcorta arrived at Chanthavong's residence, picked up the Acura, and after traveling a short distance, was stopped by law enforcement.
The government presented evidence at Sayasang's trial that on August 27, 2009, DEA agents conducting surveillance observed Sayasang conduct a drug transaction with another individual in which Sayasang delivered 4628 grams of methamphetamine to this individual. Shortly thereafter, troopers with the Texas Department of Public Safety (DPS) stopped Sayasang, who was driving a truck tractor with a concealed compartment in the cab.
The case was investigated by the DEA and the Texas DPS. Assistant U.S. Attorneys Vicki Lamberson and Matt Gulde were in charge of the prosecution.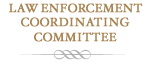 Training and seminars for Federal, State, and Local Law Enforcement Agencies.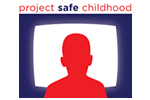 Help us combat the proliferation of sexual exploitation crimes against children.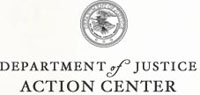 Locate a Prison, Inmate, or Sex Offender
Report Waste, Fraud, Abuse or Misconduct to the Inspector General
Find Help and Information for Crime Victims
Register, Apply for Permits, or Request Records
Identify Our Most Wanted Fugitives
Report and Identify Missing Persons