Kaufman County Man, Who Was Arrested in New Jersey on Fraud and Aggravated Identity Theft Charges, is Detained
September 19, 2012
DALLAS — Jason Cano, who was recently arrested in New Jersey, by agents with Internal Revenue Service (IRS) Criminal Investigation (CI), on aggravated identity theft and other charges outlined in an indictment returned in February 2012 in the Northern District of Texas, waived his detention hearing today and was ordered detained by U.S. Magistrate Judge Paul D. Stickney. Cano has pleaded not guilty to the charges. Judge Stickney set a trial date of November 13, 2012, before U.S. District Judge Barbara M. G. Lynn. Today's announcement was made by U.S. Attorney Sarah R. Saldaña of the Northern District of Texas.
A criminal complaint was filed in January 2012 charging Cano with making false, fictitious or fraudulent claims, aggravated identity theft and wire fraud. The following month, a federal grand jury returned an 11-count indictment charging Cano with five counts of wire fraud, five counts of false, fictitious or fraudulent claims and one count of aggravated identity theft. That indictment alleges that from 2008 through February 24, 2011, Cano schemed to defraud the IRS by claiming refunds by submitting false federal income tax returns using the identities of other persons.
Yesterday, the Department of Justice announced a new directive to further the efforts of the Department's Tax Division and the U.S. Attorneys' Offices to respond quickly and effectively to the challenges in stolen identity refund fraud (SIRF) cases.
According to the indictment, Cano prepared 1040EZ Forms using the names and social security numbers of deceased individuals; many of the identities he used were of deceased 16-year-olds, who had little or no work history. He would then fabricate a W-2 Form that contained a fictitious amount of income and tax withholdings. He then electronically filed the 1040EZ, directing the refund to be direct deposited onto a reloadable prepaid debit card, which he would use for his own benefit.
According to the complaint filed in the case, the investigation into Cano's activities began when IRS CI received information from a fraud compliance officer at a company that issues stored value cards and prepaid debit cards, that an individual received three federal income tax refunds on one prepaid card. Generally, each tax payer is issued only one tax refund.
The complaint further states that a federal search warrant was executed at Cano's residence in Kemp, Texas, on February 25, 2011. Law enforcement seized dozens of documents from his bedroom that included names, social security numbers and/or direct deposit information, as well as wage and employer information associated with numerous returns.
An indictment is an accusation by a federal grand jury, and a defendant is entitled to the presumption of innocence unless proven guilty. A federal complaint is a written statement of the essential facts of the offenses charged, and must be made under oath before a magistrate judge Upon conviction, however, each of the wire fraud counts a maximum statutory sentence of 20 years in federal prison and a $250,000 fine; each of the false, fictitious or fraudulent claims counts carries a maximum statutory sentence of five years in prison and a $250,000 fine; and the aggravated identity theft carries a mandatory consecutive two-year sentence. Restitution could also be ordered.
IRS CI is in charge of the investigation; Assistant U.S. Attorney Chris Stokes is in charge of the prosecution.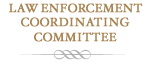 Training and seminars for Federal, State, and Local Law Enforcement Agencies.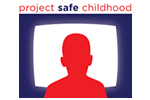 Help us combat the proliferation of sexual exploitation crimes against children.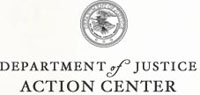 Locate a Prison, Inmate, or Sex Offender
Report Waste, Fraud, Abuse or Misconduct to the Inspector General
Find Help and Information for Crime Victims
Register, Apply for Permits, or Request Records
Identify Our Most Wanted Fugitives
Report and Identify Missing Persons