FORT WORTH MAN SENTENCED TO MORE THAN 12 YEARS IN FEDERAL PRISON FOR RUNNING AN INVESTMENT FRAUD SCHEME THAT TARGETED THE ELDERLY
February 15, 2012
Defendant, Posing as a Certified Financial Planner, Received More than $2 Million From Victims
FORT WORTH, Texas — Eric Matthew Dickey, 47, was sentenced today by U.S. District Judge Terry R. Means to 151 months in federal prison following his guilty plea in October 2011 to one count of mail fraud stemming from an investment fraud scheme he ran, announced U.S. Attorney Sarah R. Saldaña of the Northern District of Texas. In addition, Judge Means ordered that Dickey pay $1,247,238 in restitution to the victims of his crime. Dickey, a Fort Worth resident, has been in federal custody since his arrest in May 2011.
According to documents filed in the case, prior to July 2009 and continuing to March 2011, Dickey, representing himself as a Certified Financial Planner (CFP), solicited investments from individuals by falsely promising to purchase FDIC insured certificates of deposit (CDs) at a 3.75% guaranteed annual percentage yield. However, Dickey was not a CFP and the investments did not exist. Instead, Dickey deposited proceeds he received into his checking count. During the time he ran the scheme, Dickey received more than $2 million from victims. According to documents filed in the case, and testimony at today's sentencing hearing, Dickey targeted the elderly in his scheme.
To further his fraud, give the impression of a legitimate financial transaction, and to entice victims into "investing" more money, after depositing their money, Dickey provided victims with fraudulent documents purporting to be receipts for the purchase of the CDs. In addition, Dickey paid prior investors with money received from recent investors, giving the appearance of legitimate financial returns on their investment.
This law enforcement action is part of President Barack Obama's Financial Fraud Enforcement Task Force. President Obama established the interagency Financial Fraud Enforcement Task Force to wage an aggressive, coordinated and proactive effort to investigate and prosecute financial crimes. The task force includes representatives from a broad range of federal agencies, regulatory authorities, inspectors general, and state and local law enforcement who, working together, bring to bear a powerful array of criminal and civil enforcement resources. The task force is working to improve efforts across the federal executive branch, and with state and local partners, to investigate and prosecute significant financial crimes, ensure just and effective punishment for those who perpetrate financial crimes, combat discrimination in the lending and financial markets, and recover proceeds for victims of financial crimes.
The case was investigated by the FBI and the Tarrant County District Attorney's Office. Assistant U.S. Attorney Christopher R. Wolfe prosecuted.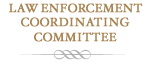 Training and seminars for Federal, State, and Local Law Enforcement Agencies.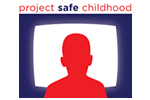 Help us combat the proliferation of sexual exploitation crimes against children.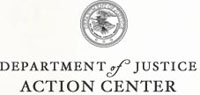 Locate a Prison, Inmate, or Sex Offender
Report Waste, Fraud, Abuse or Misconduct to the Inspector General
Find Help and Information for Crime Victims
Register, Apply for Permits, or Request Records
Identify Our Most Wanted Fugitives
Report and Identify Missing Persons