Five Defendants Convicted in Mortgage Fraud Scheme are Sentenced to Lengthy Prison Terms
February 24, 2012
Defendants Fraudulently Obtained Approximately $22 Million in Loan Proceeds
DALLAS — Five defendants who pleaded guilty to their respective roles in a three-year-long, multi-million dollar mortgage fraud scheme they ran in the Dallas-Fort Worth area, have been sentenced by Chief U.S. District Judge Sidney A. Fitzwater, announced U.S. Attorney Sarah R. Saldaña, of the Northern District of Texas. The scheme, led by Michael Anthony Baker, 31, presently of Houston, Texas, involved defrauding and obtaining money from lending institutions by, among other things, using straw buyers to purchase homes and submitting false/fraudulent documents to lenders. The defendants obtained nearly $22 million in fraudulently obtained loan proceeds through the scheme.
This afternoon, Michael Baker, a Dallas resident at the time of the fraud, who pleaded guilty in August 2011 to one count of wire fraud and one count of money laundering, was sentenced by Judge Fitzwater to 180 months in federal prison and ordered to pay $7,546,739 in restitution. He must surrender to the Bureau of Prisons by April 10, 2012.
Each of the defendants sentenced in this case was ordered to pay a significant amount of restitution to the victim lenders who suffered losses as a result of the fraudulent mortgage loans.
Monique Untae Stallworth, 37, of Garland, Texas, and Koreem Dujuan Baker, 34, of Dallas, (Michael Baker's brother), each pleaded guilty to one count of wire fraud and one count of engaging in monetary transactions with criminally derived property. Stallworth, who is in custody, was sentenced in January 2012 to 42 months in prison. Today, Koreem Baker was sentenced to 57 months in prison. Among other things, they opened bank accounts that they used to receive money from titles companies for "upgrades" to residential real estate properties based on bogus invoices that were submitted to the title companies at closing by Michael Baker and others. Koreem Baker must surrender to the BOP on April 10, 2012.
Sterling Wesley Harris, 29, of Dallas, pleaded guilty in August 2011 to one count of wire fraud and was sentenced in February 2012 to 70 months in prison; he must surrender to the BOP on March 20, 2012.
Today, Folami Dayo Baker, 36, of Desoto, Texas, who pleaded guilty in October 2011 to one count of conspiracy to commit wire fraud, was sentenced to 37 months in prison. Folami Baker worked as a loan officer/processor with Lunar Mortgage Services, a mortgage brokerage located in Lewisville, Texas. She must surrender to the BOP on April 10, 2012.
The defendants profited from loans to purchase residences in the Dallas area; fraudulently obtained mortgages in others' names; fraudulently obtained mortgages for more than the sales price; fraudulently found individuals with sufficient credit to qualify for the loans; fraudulently made each borrower appear to be a qualified, bona fide purchaser who intended to reside in the property, when the borrower had no intention of doing so; fraudulently created surplus loan proceeds by creating bogus invoices for repairs/upgrades which were never done; fraudulently allowed the residences to go into foreclosure after no, or just a few, payments were made on the loan; and fraudulently shared in the surplus loan proceeds.
Some of the properties involved in the scheme include:
4660 Courtyard Trail, Plano, Texas
1263 Deer Lake Trail, Frisco, Texas
704 Colten James Lane, Dallas, Texas
4080 Glenhurst Lane, Frisco, Texas
Townhomes in 'The Habitat,' located off Live Oak Avenue, Dallas, Texas
7015 Old York Road, McKinney, Texas
6181 Preston Haven Drive, Dallas, Texas
Mortgage fraud is a major focus of President Barack Obama's Financial Fraud Enforcement Task Force. President Obama established the interagency Financial Fraud Enforcement Task Force to wage an aggressive, coordinated and proactive effort to investigate and prosecute financial crimes. The task force includes representatives from a broad range of federal agencies, regulatory authorities, inspectors general, and state and local law enforcement who, working together, bring to bear a powerful array of criminal and civil enforcement resources. The task force is working to improve efforts across the federal executive branch, and with state and local partners, to investigate and prosecute significant financial crimes, ensure just and effective punishment for those who perpetrate financial crimes, combat discrimination in the lending and financial markets, and recover proceeds for victims of financial crimes. For more information about the task force visit: http://www.stopfraud.gov/
The case was investigated by the Internal Revenue Service - Criminal Investigation and the FBI. Assistant U.S. Attorney J. Nicholas Bunch was in charge of the prosecution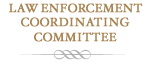 Training and seminars for Federal, State, and Local Law Enforcement Agencies.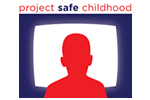 Help us combat the proliferation of sexual exploitation crimes against children.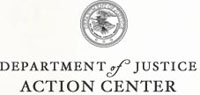 Locate a Prison, Inmate, or Sex Offender
Report Waste, Fraud, Abuse or Misconduct to the Inspector General
Find Help and Information for Crime Victims
Register, Apply for Permits, or Request Records
Identify Our Most Wanted Fugitives
Report and Identify Missing Persons