Borger, Texas, Residents Sentenced to Federal Prison
February 29, 2012
AMARILLO, Texas — Two associated with an October 2011 round-up in Borger, Texas, were sentenced today by U.S. District Judge Mary Lou Robinson, announced U.S. Attorney Sarah R. Saldaña.
Amy Fernandez, 43, of Borger, Texas, was sentenced to 12 months in federal prison following her guilty plea in November 2011 to one count of structuring transactions to evade reporting requirements. In addition, Judge Robinson ordered Fernandez to pay an agreed money judgment of $99,950. She must report to the Bureau of Prisons by March 19, 2012.
According to documents filed in the case, Amy Fernandez admitted that she purchased cashier's checks from four separate financial institutions – Happy State Bank, Wells Fargo, Amarillo National Bank and Borger Federal Credit Union – each day during the week of February 22, 2010 through February 26, 2010. In order to avoid federal reporting requirements, Fernandez purchased these cashier's checks in either $3000 or $2950 amounts, for a five-day combined total of $59,550. Bank tellers stated during these transactions, Fernandez tendered cash that she removed from large, gallon-sized plastic bags that she carried in her purse. During one transaction, Fernandez stated that she had to make certain that she stayed under the "$3,000 threshold."
Fernandez's husband, Francisco "Frank" Fernandez, 43, who was indicted in November 2011 for his role in narcotics distribution conspiracy, pleaded guilty last month to one count of conspiracy to possess with intent to distribute 500 grams or more of methamphetamine and five kilograms or more of cocaine. He also admitted supplying narcotics to street-level dealers in and around Amarillo, Texas. He faces a statutory sentence of not less than 10 years and up to life in prison and a $10 million fine. He is scheduled to be sentenced next month.
Borger resident, Tomar-Bysshe L. Embers, 38, who was also arrested in October 2011, was sentenced today by Judge Robinson to 120 months in federal prison. Embers pleaded guilty in December 2011 to one count of possession of methamphetamine with intent to distribute.
DEA is leading the investigation with assistance from several agencies including the FBI, the Internal Revenue Service - Criminal Investigation, the U.S. Marshals Service, the Texas Department of Public Safety and the Amarillo Police Department.
Assistant U.S. Attorney Jason Schall is in charge of the prosecution.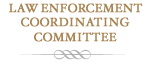 Training and seminars for Federal, State, and Local Law Enforcement Agencies.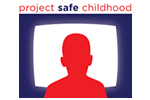 Help us combat the proliferation of sexual exploitation crimes against children.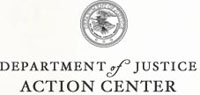 Locate a Prison, Inmate, or Sex Offender
Report Waste, Fraud, Abuse or Misconduct to the Inspector General
Find Help and Information for Crime Victims
Register, Apply for Permits, or Request Records
Identify Our Most Wanted Fugitives
Report and Identify Missing Persons