EXECUTIVES AT BELVAN CORPORATION PAY SUBSTANTIAL FINES FOR VIOLATING CLEAN AIR ACT
January 19, 2012
Belvan Corporation Owned Belvan Midway Lane Gas Processing Plant in Crockett County
SAN ANGELO, Texas — Three executives at Belvan Corporation appeared yesterday in federal court in San Angelo, Texas, and admitted violating the Clean Air Act, announced U.S. Attorney Sarah R. Saldaña of the Northern District of Texas. Belvan Corporation owned the Belvan Midway Lane Gas Processing Plant, a natural gas processing facility in Crockett County, Texas.
Michael Davis, Vice President of Engineering and Operations, Daniel Valmer Meacham, Operations Manager, and Robert Mark Stewart, Environmental Coordinator, each pleaded guilty before U.S. Magistrate E. Scott Frost to one count of negligent endangerment under the Clean Air Act. In accordance with the terms of their plea agreements, Davis paid a $50,000 fine; Meacham paid a $22,000 fine and Stewart paid a $15,000 fine. In addition, they were each sentenced to serve a one-year term of probation during which they must complete an eight-hour environmental awareness training program.
According to the plea documents filed in the case, from October 15, 2005, through December 12, 2008, an environmental control called the Sulfur Recovery Unit (SRU), which is designed to recover sulfur from gaseous hydrogen sulfide, was shut down at the Belvan Midway Lane Gas Processing Plant. During that time, acid gas was diverted from the SRU to the flair system, combusting the acid gas and releasing dangerous substances, including hydrogen sulfide, sulphur dioxide and other noxious pollutants into the air. The defendants did not report these dangerous emissions and thus placed people in imminent danger of death and serious bodily injury. In fact, Belvan only reported the dangerous emissions years after they began.
Belvan Corporation pleaded guilty on December 22, 2011, in federal court in Lubbock, Texas, before U.S. District Judge Sam R. Cummings, to a one-count information charging a violation of the Clean Air Act - failure to notify or report. Belvan admitted that it failed to notify the appropriate authorities, including the Environmental Protection Agency and the Texas Commission on Environmental Quality of the plant's release of noxious pollutants into the air. Belvan Corporation faces a maximum penalty of five years probation and up to a $500,000 fine. Judge Cummings ordered a presentence investigation report with sentencing to be scheduled after the completion of that report.
The investigation was conducted by the U.S. Environmental Protection Agency, Criminal Investigation Division.
Assistant U.S. Attorney Paulina M. Jacobo of the U.S. Attorney's Office in Lubbock, Texas, is in charge of the prosecution.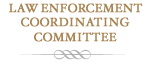 Training and seminars for Federal, State, and Local Law Enforcement Agencies.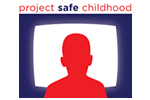 Help us combat the proliferation of sexual exploitation crimes against children.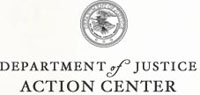 Locate a Prison, Inmate, or Sex Offender
Report Waste, Fraud, Abuse or Misconduct to the Inspector General
Find Help and Information for Crime Victims
Register, Apply for Permits, or Request Records
Identify Our Most Wanted Fugitives
Report and Identify Missing Persons