Federal Grand Jury Charges Fort Worth Man With Unlawful Possession of a Firearm and Fraudulent Production of an Identification Document
January 9, 2013
DALLAS — A federal grand jury in Dallas returned an indictment late yesterday charging Azeez Ahmed Al-Ghaziani with one count of possession of a firearm by an unlawful user of a controlled substance and one count of fraudulent production of an identification document. Al-Ghaziani, 30, of Fort Worth, Texas, has been in custody since his arrest in October 2012 by officers with the Hurst Police Department. Today's announcement was made by U.S. Attorney Sarah R. Saldaña of the Northern District of Texas.
The indictment alleges that on October 2, 2012, Al-Ghaziani, an unlawful user of, and addicted to, a controlled substance, knowingly possessed a .40 caliber Smith & Wesson pistol and a Hawk Industries 12-gauge shotgun. It further alleges that on the same date, Al-Ghaziani produced fraudulent U.S. military and U.S. government identification badges that appear to have been issued by, or under the authority of, the United States.
According to the criminal complaint filed in the case, officers with the Hurst Police Department were contacted on October 2, 2012, about a suspicious truck that was parked behind a strip center on Grapevine Highway in Hurst. When officers arrived and looked through the truck's windows, they noticed two gun carrying cases. Officers determined that Al-Ghaziani was the vehicle's owner, but after all efforts failed to locate him, and because law enforcement believed the vehicle may have been used for military law enforcement purposes, officers decided to enter the unlocked truck to locate contact information for the owner and safeguard any firearms that might be in the truck.
Inside, officers located a duffle bag that contained fraudulent identification badges, an unloaded .40 caliber Smith & Wesson pistol, chrome tape that appeared to have been used to mimic the appearance of a microchip on the identification badges, three Department of Defense (DoD) vehicle registration decals and zip-lock type bags commonly used in the distribution of illegal narcotics. An unloaded 12-gauge shotgun, ammunition for the shotgun and a magazine containing approximately 12, .40 caliber rounds were also found in the truck.
Al-Ghaziani was questioned after officers noticed him exiting a dry-cleaning business that he said he owned in the strip center. Officers obtained a state search warrant for the business and seized additional fraudulent U.S. military and U.S. government identification badges and other items including plastic badge holders containing fraudulent Central Intelligence Agency (CIA) credentials; DoD military credentials, methamphetamine, drug paraphernalia, a laptop computer and thumb drive.
An indictment is an accusation by a federal grand jury, and a defendant is entitled to the presumption of innocence unless proven guilty. However, if convicted, the firearm count carries a maximum penalty of 10 years in prison and a $250,000 fine and the production of identification documents count carries a maximum penalty of 15 years in prison and a $250,000 fine.
The investigation is being conducted by the Hurst Police Department, the Naval Criminal Investigative Service and the Bureau of Alcohol, Tobacco, Firearms and Explosives. Assistant U.S. Attorney Errin Martin is in charge of the prosecution.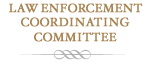 Training and seminars for Federal, State, and Local Law Enforcement Agencies.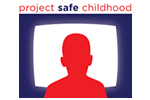 Help us combat the proliferation of sexual exploitation crimes against children.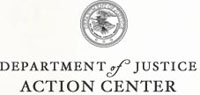 Locate a Prison, Inmate, or Sex Offender
Report Waste, Fraud, Abuse or Misconduct to the Inspector General
Find Help and Information for Crime Victims
Register, Apply for Permits, or Request Records
Identify Our Most Wanted Fugitives
Report and Identify Missing Persons