Lubbock Man Sentenced to 142 Months Federal Prison for Robbing First United Bank, Plains Capital Bank and Alliance Federal Credit Union
October 25, 2013
LUBBOCK, Texas — Jeffrey Hensley, 42, appeared in federal court this morning, before U.S. District Judge Sam R. Cummings, who upwardly departed from the U.S. Sentencing Guidelines and sentenced him to 142 months in federal prison. Hensley pleaded guilty in July 2013 to three counts of bank robbery and credit union robbery, and he has been in custody since his arrest on April 22, 2013, following the execution of a federal search warrant at his residence in Lubbock. Today's announcement was made by U.S. Attorney Sarah R. Saldaña of the Northern District of Texas.
According to documents filed in the case, on September 14, 2012, at approximately 1:25 p.m., Hensley, carrying a bank bag and wearing blue jeans, a gray pull-over and a black baseball cap, entered the First United Bank, 9801 Indiana Avenue, in Lubbock, opened the bag and removed a note that he passed to a teller. The note stated words to the effect of: "Don't make me show my weapon." Hensley told the teller, "Give me your bundles. Keep your hand away from your button and quit stalling." The teller surrendered cash to Hensley who placed most of it in the bank bag, retrieved the note and exited the bank.
On December 8, 2012, at approximately 4:54 p.m., Hensley, carrying a bank bag, entered the Plains Capital Bank, 6002 Slide Road in Lubbock and handed a teller a note that read: "Fill the bag with all the money in the drawer - if I have to show my weapon I will use it - you have 15 seconds!!" Hensley ordered the teller to put the money in the bag and lifted his hooded sweatshirt as if to partially display a firearm. The teller surrendered cash and Hensley stuffed the money inside the bank bag and exited the bank.
On February 13, 2013, at approximately 3:45 p.m., Hensley entered the Alliance Federal Credit Union, 6601 Indiana Avenue in Lubbock, walked up to a teller and handed him a note. Hensley then handed a pink cosmetic bag to the teller and told her: "Hurry up! Everything in the drawer goes in the bag. Put the money in the bag. Put the money in the bag." The teller surrendered the cash to Hensley who put it in the pink bag and exited the bank.
This case was investigated by the FBI, the Texas Department of Public Safety, the Lubbock Police Department and the Lubbock County Sheriff's Office. Assistant U.S. Attorney Jeffrey Haag prosecuted.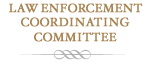 Training and seminars for Federal, State, and Local Law Enforcement Agencies.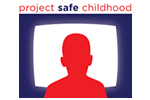 Help us combat the proliferation of sexual exploitation crimes against children.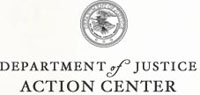 Locate a Prison, Inmate, or Sex Offender
Report Waste, Fraud, Abuse or Misconduct to the Inspector General
Find Help and Information for Crime Victims
Register, Apply for Permits, or Request Records
Identify Our Most Wanted Fugitives
Report and Identify Missing Persons