United States Attorney's Office
Northern District of West Virginia
If you have a disability and the format of any material on our website interferes with your ability to access some information contained on our site, please email the webmaster. The webmaster will refer your request to the appropriate Department component. The component will respond promptly to you by providing you with an alternate format of the requested material. To enable us to respond in a manner that will be of most help to you, please indicate the nature of the accessibility problem, your preferred format (electronic format (ASCII, etc.), standard print, large print, etc.), the web address of the requested material, and your full contact information so we can reach you if questions arise while fulfilling your request.
WV Public Corruption
Hotline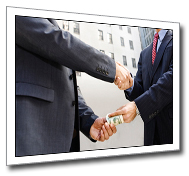 Call 1-855-WVA-FEDS or Email wvafeds@usdoj.gov if you have information about public corruption in your community.