OFFICE OF THE UNITED STATES ATTORNEY
NORTHERN DISTRICT OF WEST VIRGINIA
Sharon L. Potter
UNITED STATES ATTORNEY
1125 Chapline Street, Federal Building, Suite 3000 ● Wheeling, WV 26003
(304) 234-0100 ● Contact: Fawn E. Thomas, Public Affairs Specialist
February 24, 2009
FOR IMMEDIATE RELEASE

United States Supreme Court Issues Decision in Hayes Case
Conviction Upheld in Court's First Criminal Case from NDWV

CLARKSBURG, WEST VIRGINIA — United States Attorney Sharon L. Potter announced that the United States Supreme Court issued an opinion today (February 24, 2009) in United States vs. Randy Edward Hayes resolving the defendant's appeal in the government's favor.
In 2004, law enforcement officers in Mannington, Marion County, West Virginia, went to the home of Randy Edward Hayes in response to a 911 call reporting domestic violence. Hayes consented to a search of his home, and the officers discovered a rifle. Further investigation revealed that Hayes had recently possessed several other firearms as well. Based on this evidence, a Federal Grand Jury indicted Hayes in 2005, charging him with three counts of violating Title 18, United States Code, Sections 922(g)(9) and 924(a)(2) by possessing firearms after having been convicted in Marion County in 1994 of battery, a "misdemeanor crime of domestic violence." The victim of Hayes' battery conviction was his then-wife, with whom he was living at the time.
Hayes attempted to have the federal Indictment dismissed, claiming that his 1994 state battery conviction did not qualify as a "misdemeanor crime of domestic violence" under federal law. United States District Judge Irene M. Keeley rejected this argument and denied Hayes' motion. Hayes then entered a conditional guilty plea and appealed.
The Fourth Circuit Court of Appeals reversed the decision of the District Court, holding that a state-law offense could not be a predicate "misdemeanor crime of domestic violence" for federal charges under Section 922(g)(2), unless the domestic relationship between the offender and the victim was actually "an element" to be proved in the state charge. Finding that West Virginia's battery statute had no such "element," the Fourth Circuit appellate court ruled that Hayes' federal conviction could not stand. The United States appealed this decision to resolve the resulting split of authority between the Fourth Circuit and eight other Courts of Appeal, which had held that a domestic relationship need not be an actual element of the predicate offense used to charge a federal crime under Section 922(g)(9).

On November 10, 2008, both sides presented their oral arguments to the Supreme Court in Washington, D.C. It was the first time that the Supreme Court had heard arguments on a criminal case out of the Northern District of West Virginia. The Court's decision issued today reverses the decision of the Fourth Circuit and remands the case for entry of an Order affirming Hayes' conviction. The Supreme Court, with Justice Ginsberg writing for the seven-member majority, held that the United States must establish the existence of a domestic relationship beyond a reasonable doubt in order to prevail in a Section 922(g)(9) prosecution, but that the relationship "need not be a defining element" of the underlying state/predicate offense.
According to USA Potter, "this decision reinforces our efforts through the Project Safe Neighborhoods initiative to prosecute those perpetrators of domestic violence offenses who continue to possess firearms in violation of the law. Federal law prohibits felons from possessing firearms, but also precludes individuals convicted of misdemeanors linked to domestic violence from possessing firearms. Victim's of domestic violence should find some comfort in the Supreme Court's clarification of the existing law."
The case was prosecuted by Assistant United States Attorney Shawn Angus Morgan. The case was investigated by the Bureau of Alcohol, Tobacco, Firearms & Explosives; the Marion County Sheriff's Department; and the Mannington Police Department.
---
WV Public Corruption
Hotline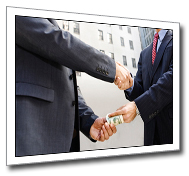 Call 1-855-WVA-FEDS or Email wvafeds@usdoj.gov if you have information about public corruption in your community.