OFFICE OF THE UNITED STATES ATTORNEY
NORTHERN DISTRICT OF WEST VIRGINIA
Sharon L. Potter
UNITED STATES ATTORNEY
1125 Chapline Street, Federal Building, Suite 3000 ● Wheeling, WV 26003
(304) 234-0100 ● Contact: Fawn E. Thomas, Public Affairs Specialist
January 12, 2009
FOR IMMEDIATE RELEASE

Joshua Ridings Sentenced to 40 Years
For Abduction and Assault of Wheeling Child

WHEELING, WEST VIRGINIA — A 29 year old Owensboro, Kentucky, resident was sentenced today (January 12, 2009) in United States District Court in Wheeling by Judge Frederick P. Stamp, Jr.

United States Attorney Sharon L. Potter announced that JOSHUA MICHAEL RIDINGS was sentenced to forty (40) years imprisonment to be followed by supervised release for the remainder of his life. (There is no parole in the federal system). RIDINGS entered a plea of guilty on October 15, 2008, to one count of an Indictment charging him with crossing a state line with the intent to engage in a sexual act with a person who had not attained the age of 12 years on February 20, 2007, in Wheeling, West Virginia, when RIDINGS abducted an 11 year old girl in Wheeling and sexually assaulted her in Belmont County, Ohio.
USA Potter noted that "we are appreciative of the Court's consideration of all of the issues addressed by the parties in reaching this plea agreement, especially those related to the young victim in the case. Since there is no parole in the federal system, Mr. Ridings will serve forty years and could be subject to further evaluations at the completion of his sentence in the interest of public safety. As the Court noted, this forty year sentence is significantly above the range of incarceration set forth in the United States Sentencing Guidelines. The terms of his plea agreement also encompassed his complete debriefings of other crimes he has committed and waived all appellate rights. That debriefing allowed cases in other jurisdictions to be resolved and those victims were afforded their day in court here."

Potter added "this investigation truly represents a joint effort by Federal, State and local law enforcement who never stopped working toward resolution. We especially thank the Owensboro Police Department in Owensboro, Kentucky. Detective Troy Gossett's recognition of the national release and sketches led our investigators to this defendant."

RIDINGS remains in the custody of the United States Marshal Service.
The case was prosecuted by United States Attorney Sharon L. Potter and Assistant United States Attorney Randolph J. Bernard. The case was investigated by the Wheeling Police Department, the Federal Bureau of Investigation, law enforcement agencies in West Virginia, Kentucky, Ohio, and Indiana; and leads from concerned citizens.
---
WV Public Corruption
Hotline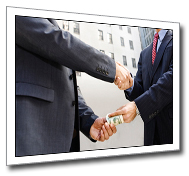 Call 1-855-WVA-FEDS or Email wvafeds@usdoj.gov if you have information about public corruption in your community.