OFFICE OF THE UNITED STATES ATTORNEY
NORTHERN DISTRICT OF WEST VIRGINIA
Sharon L. Potter
UNITED STATES ATTORNEY
1125 Chapline Street, Federal Building, Suite 3000 ● Wheeling, WV 26003
(304) 234-0100 ● Contact: Fawn E. Thomas, Public Affairs Specialist
March 24, 2009
FOR IMMEDIATE RELEASE

"Operation Pill Broker" Targets the Illegal Sale of
Prescription Drugs
WHEELING, WEST VIRGINIA – United States Attorney Sharon L. Potter announced the launch of "Operation Pill Broker", a Northern District of West Virginia initiative aimed at investigating and prosecuting individuals involved in the illegal sale of prescription narcotics.
During a press conference in Wheeling today, USA Potter was joined by Ohio County Sheriff Patrick Butler and Wheeling Police Chief Kevin M. Gessler, Sr., representing the Ohio Valley Drug & Violent Crime Task Force, Lieutenant D. R. Howell of the West Virginia State Police-Bureau of Criminal Investigation, and Drug Enforcement Administration Group Supervisor Kenneth A. Winkie.
Potter notes that "according to a recent study, prescription drug overdose deaths in West Virginia increased by 550% between 1999 and 2004, the greatest for any State in the country. That is an alarming statistic and unfortunately, our office continues to see a steady increase in prescription drug abuse. Through this initiative, we want to reverse that trend and hope that increased awareness of the problem will lead to more investigations of drug dealers who prey on those dependent on the drugs, but also lead to better educating the public about the dangers of abusing prescription pills".
Sheriff Butler adds that "prescription drug overdoses were the leading cause of death in West Virginia for adults under the age of 45 in 2006 and studies show that approximately 250,000 West Virginians used some sort of prescription drugs for non-medical reasons during that same time period".
Chief Gessler states that "research indicates that teenagers abuse prescription drugs more than cocaine, ecstasy, heroin and speed because they believe that prescriptions are safer than other drugs. In fact, one in five high school students admit to abusing medications not prescribed to him or her just to get high. A combination of alcohol and these prescription drugs can be extremely dangerous to adults and children".
Investigations are ongoing through the district. For example, as part of Operation Pill Broker, three Ohio Valley area residents recently entered guilty pleas in federal court. They were Freddie BLAKE, 51, of Indiana Street, on Wheeling Island, Jeffrey LUCAS, 40, of RD 2, National Road in Valley Grove, and Dennis LUDOLPH, 57, of Bellaire, Ohio. Both LUCAS and LUDOLPH pled guilty to conspiracy to distribute oxycodone, which has a maximum penalty of 20 years imprisonment and a maximum fine of $1 million. BLAKE pled guilty to distributing oxycodone within 1,000 feet of Madison School on Wheeling Island, which carries a sentence of at least one year and up to 40 years imprisonment and a $2 million fine. All three men are being detained pending sentencing hearings.
The Wheeling cases stemmed from a joint investigation which began in mid-2008, between the West Virginia State Police, the DEA and the Ohio Valley Drug & Violent Crime Task Force, with assistance from the Belmont County, Ohio, Drug Task Force into the illegal distribution of oxycodone. LUDOLPH, BLAKE and LUCAS were identified as individuals who obtained valid prescriptions for OxyContin pills every month but instead of using the pills as prescribed, the men sold a majority of the pills, totalling approximately 3500 pills. Numerous witnesses stated that they bought oxycodone pills from the three defendants and often purchased the pills multiple times each month. In addition to selling pills from their own prescriptions, the three would act as brokers, selling the other person's pills for a commission. As part of these prosecutions, nine controlled buys of prescription pills were made and three searches executed. The cases are being prosecuted by AUSA John Parr.
DEA Special Agent Winkie further notes that "the drug OxyContin involved in the Wheeling cases is a very strong opium derivative intended for use by terminal cancer patients and chronic pain sufferers and obviously, a dangerous drug to be taken "recreationally" by anyone".

In Clarksburg, six individuals were charged in federal court with offenses related to the illegal distribution of prescription pills, five of whom were charged in a 65 count indictment. Lisa BROWN, 42; Harold M. BROWN, 31; Tyson SHAFFER, 22; and Shelby SHAFFER, 19, all from Fairmont; Wilma RIFFLE, 37, of Hepzibah; and Casslyn GAIN, 23, of Salem, all pled guilty to various offenses involving prescription pills and await sentencing. One charge involved the employment/use of a juvenile under the age of 18 to distribute hydrocodone.
The Harrison Lewis Drug & Violent Crime Task Force collaborated with numerous police departments in central West Virginia to investigate these cases, which primarily involved fake prescriptions presented to at least 11 pharmacies. The defendants attempted to obtain approximately 30,000 hydrocodone pills, and were successful on many occasions. Thousands of of illegal prescription pills were distributed to students at a high school over the course of one school year, resulting in a juvenile prosecution and forfeiture of the vehicle used PRESS RELEASE

in the criminal activity. These cases are being prosecuted by AUSA Shawn Morgan. USA Potter notes that the hydrocodone involved in the Clarksburg cases is a drug used for pain and is the most frequently prescribed opiate in the country. In this particular investigation, the pills were sold for about $8 apiece, with the "brokering" distributers getting $4 and the prescribed user retaining the other $4. However, price per pill can vary with the potency of the dose & the location.

Lt. Howell indicated that "citizens who would like to take steps to combat drug addiction or help another individual struggling with addiction can call the West Virginia Prescription Drug Abuse Quitline at 1-866-WVQUIT, a phone line funded by a $1 million grant received by West Virginia University from the state's OxyContin settlement with Purdue Pharma".
Citizens are encouraged to report incidents of the illegal sale of prescription drugs by calling the West Virginia State Police at 304-234-78747 or toll free at 866-989-2824, visiting www.wvcrime.com, or by calling a drug task force in their area.
Wheeling Area: OHIO VALLEY DRUG TASK FORCE 304/234-6092

Morgantown Area: MON VALLEY DRUG TASK FORCE 304/284-7484 or 304-284-7500
Fairmont Area: THREE RIVERS DRUG TASK FORCE - 304/366-0528
Weirton Area: HANCOCK/BROOKE/WEIRTON DRUG TASK FORCE - 304/797-8574
Clarksburg Area: HARRISON/LEWIS COUNTY DRUG TASK FORCE - 304/623-6584
**Schools or other groups interested in receiving educational presentations about
prescription drug abuse can call Bob Wallace or Stacy Walters at the U.S. Attorney's Office at (304) 234-0100.
WV Public Corruption
Hotline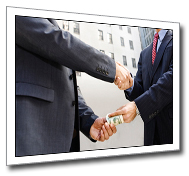 Call 1-855-WVA-FEDS or Email wvafeds@usdoj.gov if you have information about public corruption in your community.